Schedule My Demo

Get a Demo

We respect your privacy and won't share your information with outside parties. View our privacy statement.

Thank you for your demo request. A NAVEX representative will contact you soon to schedule a product demonstration.

If you have a question or need help immediately, please call us on +44 (0)20 8939 1650.
NAVEX ESG™
Environmental, Social and Governance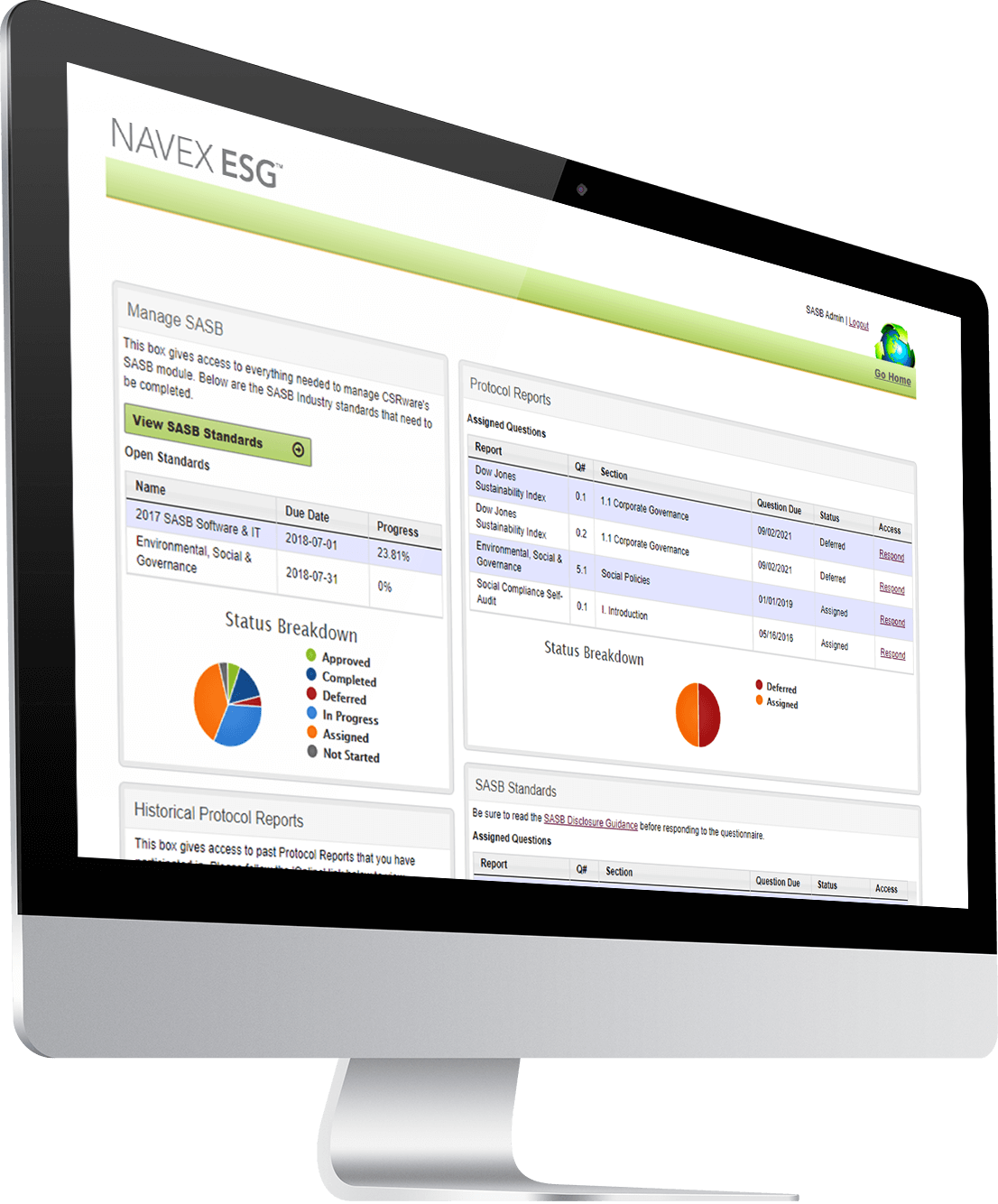 ESG Framework Management
Collect sustainability data from across the organisation and its suppliers. Instantly map ESG performance indicators to GRI, SASB, UN SDGs, CDP, Certified B Corporation, or other frameworks to show progress and discover new sustainability opportunities.
Responsible Supply Chain Management
Assess third parties to determine their sustainability efforts. Benchmark results against a broader pool of suppliers. Integrate results with your RFP/RFI process and with Scope 3 data capture frameworks that third parties require for reporting.
Environmental Sustainability Management
Collect and highlight results from natural resources mix and greenhouse gas emission calculations to see how environmental sustainability initiatives are impacted.
Conflict Minerals Management
Integrate supplier data to manage responsible sourcing of conflict minerals. Ensure suppliers are Dodd-Frank and EU Conflict Mineral compliant. Create Conflict Mineral Report Template (CMRT) reports ready for SEC Form SD filing.
Mitigate Risk, Meet Reporting Deadlines, and Drive Action
NAVEX ESG makes it easy to track, measure and manage sustainability data across your organisation with insights into performance and risk.