Contact Us

Message received – thanks for your interest in NAVEX! One of our team members will be in touch shortly.

Need help sooner? Just give us a call on +44 (0)20 8939 1650.

Have a great day! :)
At NAVEX, our purpose is summarized in three words: Promote, Protect and Preserve. We believe the foundation of corporate responsibility must promote an ethical, inclusive and equitable workplace culture for all. Our customers expect us to protect their brand and stakeholders from an ever-changing risk landscape. Finally, we must preserve our environment's natural resources by enabling sustainable business practices. This purpose drives our corporate responsibility work and is embedded throughout our organization.
We look forward to learning, growing and improving alongside our customers as we seek to improve our collective future.
NAVEX 2021-2022 ESG Report
Our environmental, social and governance (ESG) report is a public declaration of our goals. It serves to hold our company accountable for making meaningful progress on Sustainability, Social Impact, and Governance.
Download report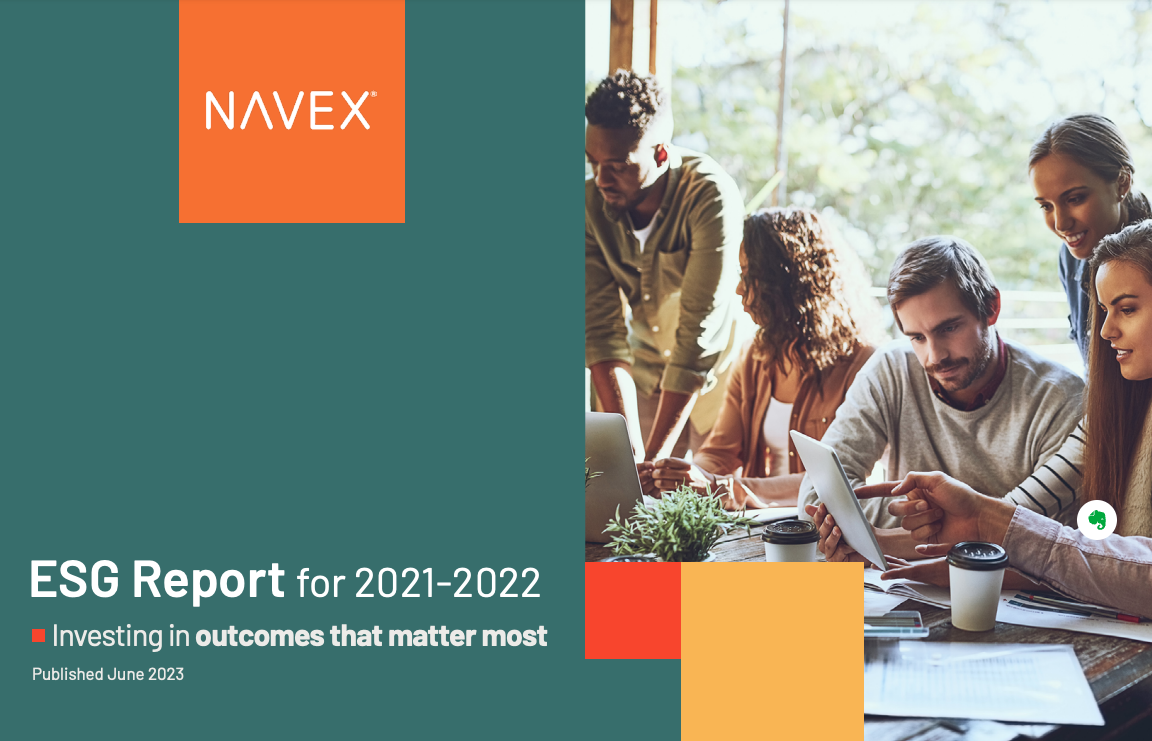 Our Code of Conduct: Doing the Right Things Right
Our Code of Conduct reflects the guiding principles and culture of NAVEX, and we're proud to share it as part of our commitment to transparency and corporate responsibility.
Download our Code of Conduct
Supplier Code of Conduct
As a trusted partner to thousands of organizations worldwide, we have an obligation to make sure that doing the right things right extends to our subcontractors, suppliers, consultants, agents and other third-party providers.
This Supplier Code of Conduct provides a framework for working together ethically and in compliance with the law.
Download our Supplier Code of Conduct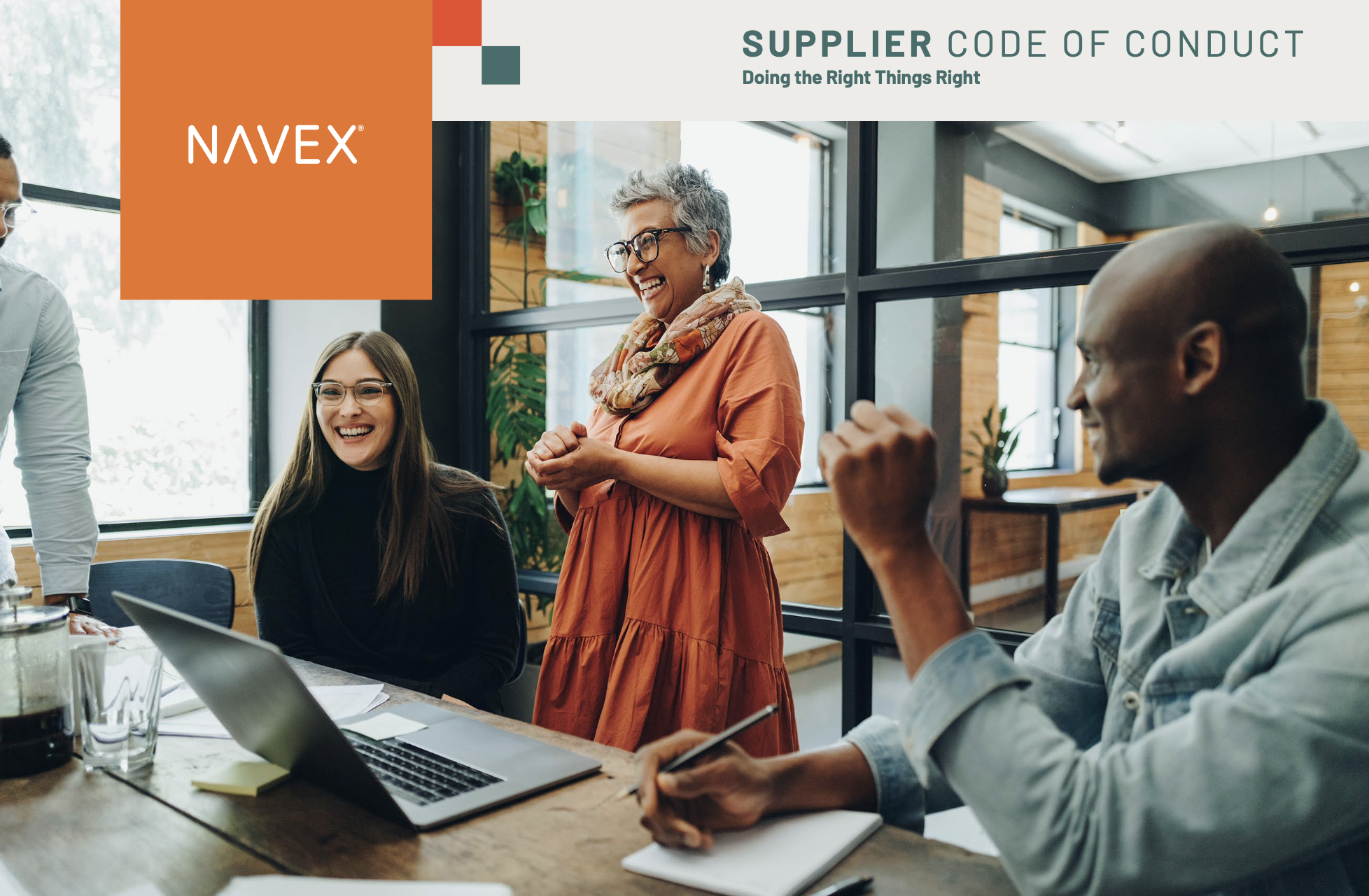 NAVEX Statement on Modern Slavery
NAVEX maintains an unwavering commitment to employ only individuals who freely choose to join our team, and we condemn human trafficking and the use of child labor.
See the statement