Request a demo

Request a demo

By submitting this form, you agree that NAVEX will store and process your personal information above according to our Privacy Statement and may send you thought leadership, marketing emails, and events. You can unsubscribe from communications at any point.

Demo successfully requested! A team member will reach out soon to schedule your demo session.

If you need help or want further info in the meantime, feel free to give us a call on +44 (0)20 8939 1650.

Have a nice day. :)
Industry-Level Compliance Hotline Benchmarking
With GRC Insights™ Software
Part of the NAVEX E&C Solution
Request a demo
Capture and Comprehend Data That Drives Action
You need to be able to identify and surface the data that matters most for your organisation in order to make faster, more informed decisions to mitigate risk. NAVEX's GRC Insights software, part of the NAVEX E&C solution, offers custom reporting that enables you to create customised dashboard views that capture and display key metrics critical for your programme and organisation.
Download the Datasheet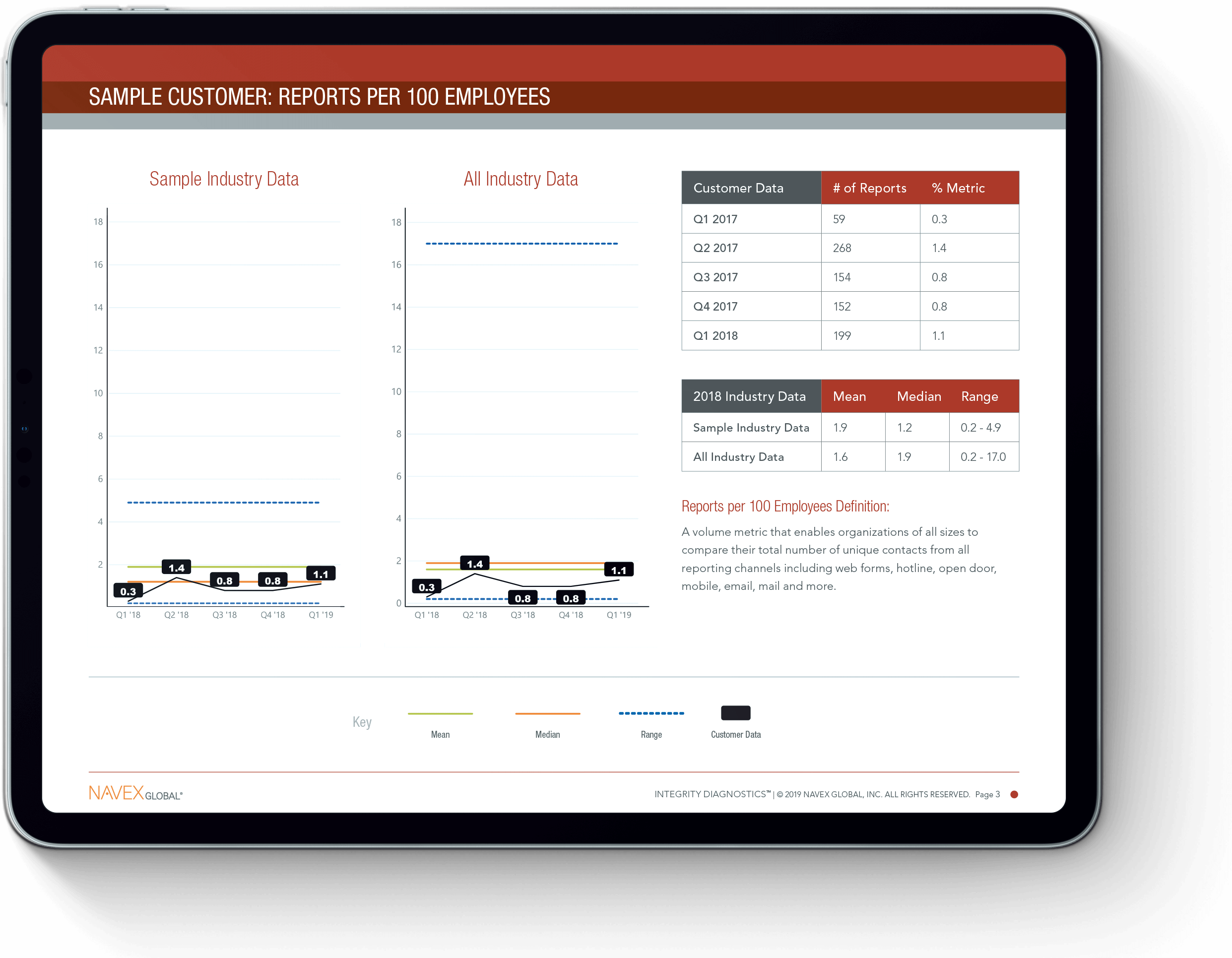 Simple. Accessible. Customisable.
Standard dashboards are available with most NAVEX One products. Or you can create custom reporting with our Custom Benchmark Services that graphically presents information in a way that best represents your data.
Integrity Metrics™ enhances compliance programme analysis with industry-level benchmarking data that helps you measure your hotline's effectiveness against organisations most like your own.
Integrity Diagnostics™ supports compliance reporting with board-ready reports that directly compare your organisation's hotline data against industry-level and aggregate benchmarking data.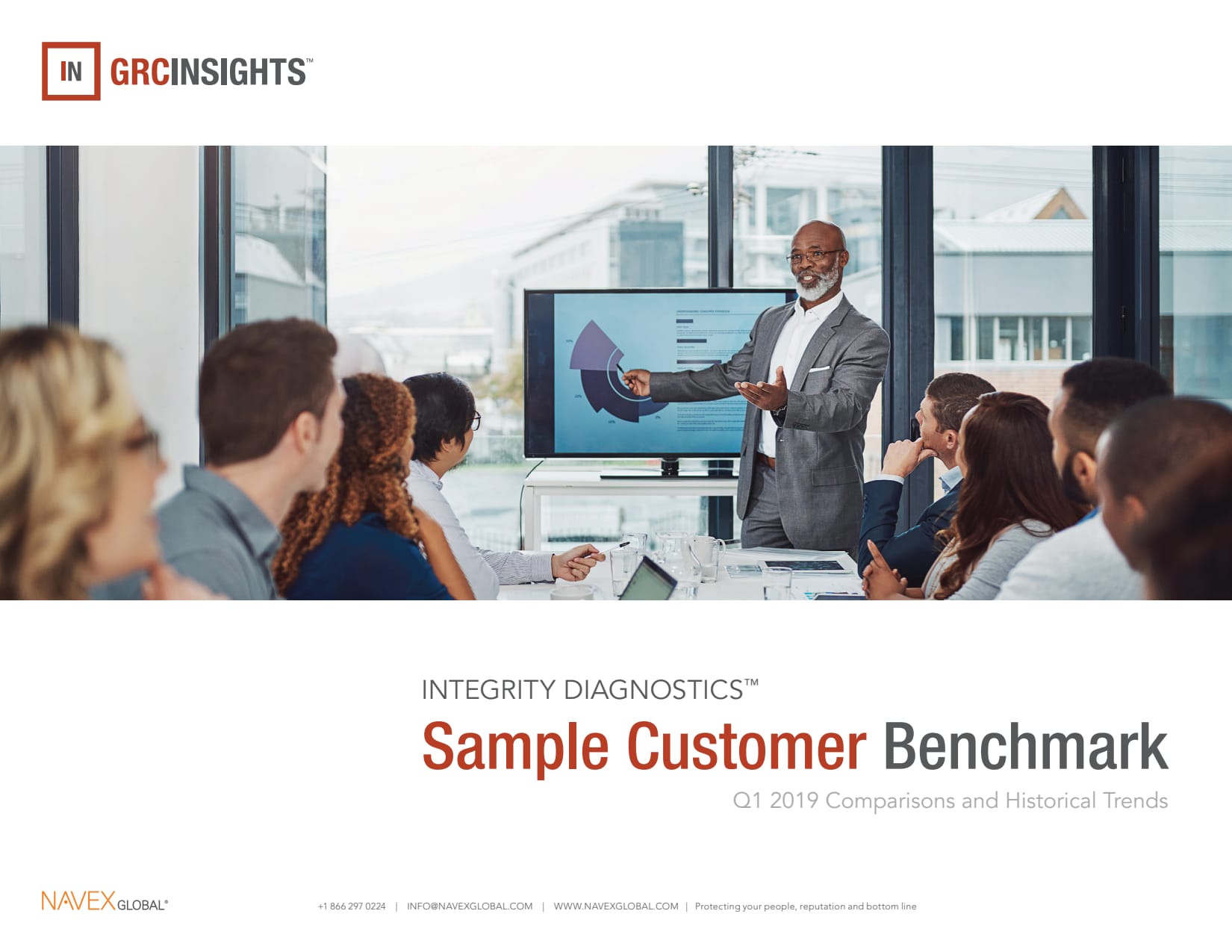 Flexible Reporting That Monitors Behaviour, Enables Decisions, and Identifies Trends
Capture Data in Consumable and Actionable Dashboards
Easily create customised dashboard views for each key stakeholder. Reports are built on the golden standard of compliance benchmarking: Peer-to-peer comparisons that leverage the world's largest repository of hotline and incident management data.
Gain Visibility with Flexible and Adaptable Reporting
Create a single dashboard or collection of dashboards to report out to internal and external stakeholders. This saves you time and provides them the clarity and insight they need to make informed decisions.
Update and React Quickly With Easy Adoption
Our teams can help you train and educate your employees and stakeholders on how to get the most out of GRC Insights custom reporting. Professionally designers to ensure that your data can be easily absorbed by all audiences.
Learn more about Compliance Benchmarking