NAVEX ESG™
Environmental, Social and Governance
Your ESG Program. Centrally Managed.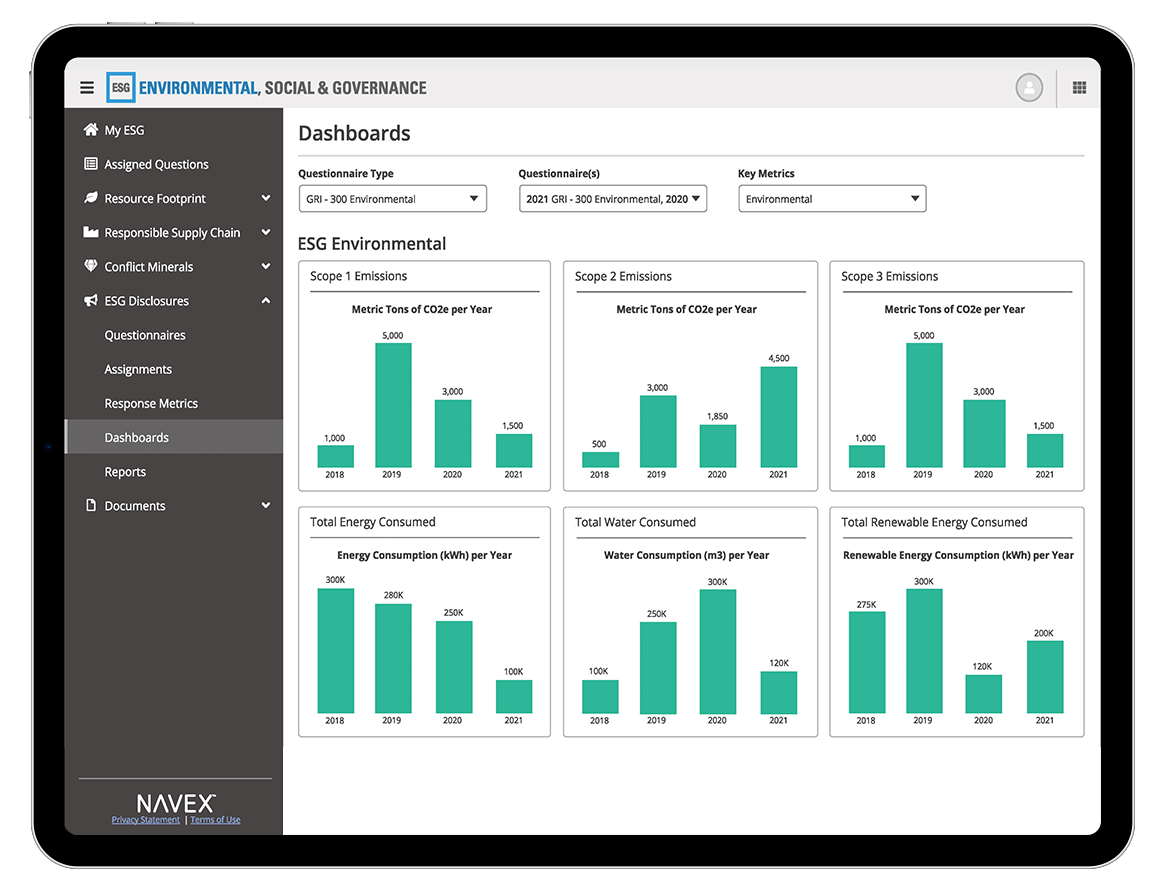 Automate and Simplify ESG Reporting
A Modern ESG Program, Repeatable for Compliance and Growth
NAVEX ESG, is a complete platform that enables organizations to remove the complexity of managing multiple environmental, social, and governance (ESG) efforts. It helps cross-functional corporate teams make operations more sustainable, supply chains more ethical, and businesses better equipped to respond to stakeholders such as employees, customers, and investors. Now, you can automate data collection workflows and easily report on corporate commitments to sustainability, equitable human capital management, and sound governance.
NAVEX ESG is Recognized by and Partnered with Trusted ESG Leaders