Datasheet
Hotline Call Flow
Download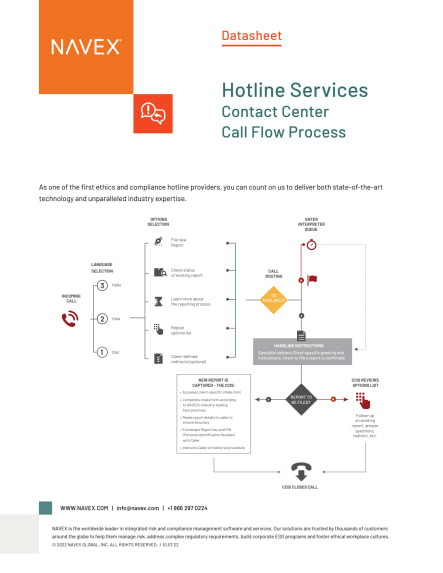 About this Datasheet
See our step-by-step approach to handling incoming hotline calls, and the service level metrics we use to track our performance.
For anyone responsible for:

Incident management and hotline intake, capturing incident reports, program reviews and assessments

What's included:

A visual diagram of NAVEX's contact center call flow process

Read the Datasheet

Contact Center Call Flow Process

As one of the first ethics and compliance hotline providers, you can count on us to deliver both state-of-the-art technology and unparalleled industry expertise.
Want to learn more about our Hotline solutions? Schedule a demo today.