Schedule My Demo

Get a Demo

We respect your privacy and won't share your information with outside parties. View our privacy statement.

Thank you for your demo request. A NAVEX representative will contact you soon to schedule a product demonstration.

If you have a question or need help immediately, please call us at 1-866-297-0224.
All Your ESG Disclosures in One Place
ESG leaders need to report performance information to various stakeholders. NAVEX ESG helps you meet multiple ESG disclosure requirements for groups like SASB, GRI, TCFD, CDP and ESG Raters using ESG Disclosure Management Software.
Download the Datasheet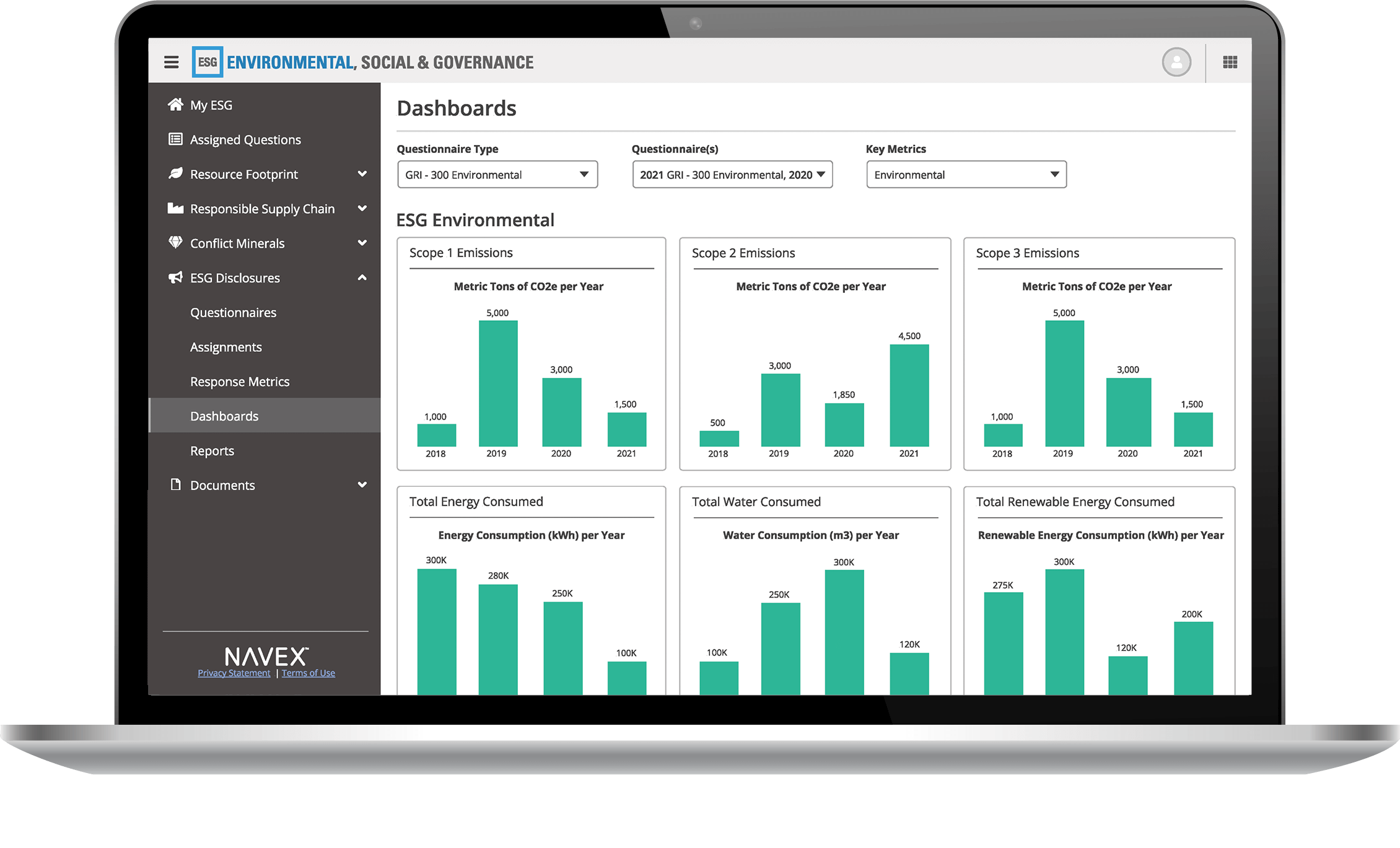 Disclose to Multiple ESG Standards, Frameworks, and Regulators Without Starting From Scratch
Access ESG Standards
Access the latest disclosure guidance from CDP, TCFD, the Value Reporting Foundation's SASB Standards, and more.
Automate Workflows
You're in control. Simply assign key sections to the desired stakeholder and track project progress from one place.
Simplify Disclosure
Whether it's an annual ESG Report, a voluntary framework, or an ESG ratings agency, you can confidently provide the right information.
Looking to Get Started with ESG? Access Our Toolkit.
Learn more about ESG Disclosure Management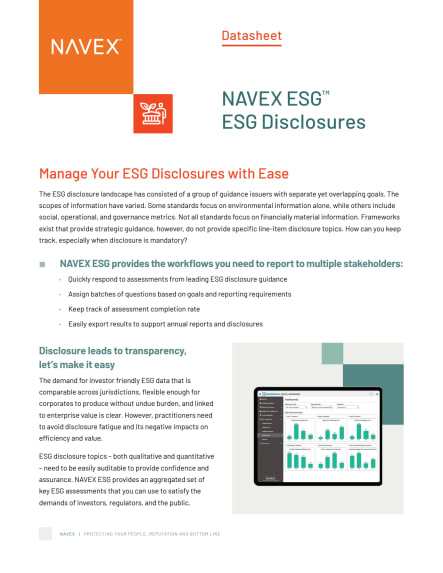 NAVEX ESG™ ESG Disclosures
NAVEX ESG provides the workflows you need to report to multiple stakeholders.
Learn More