Featured Keynotes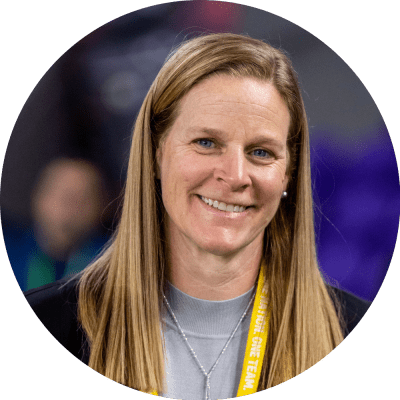 Cindy Parlow Cone
President
U.S. Soccer
Three-time Olympian and first female President of U.S. Soccer Cindy Parlow Cone made history as the first female President of U.S. Soccer. She is also first person to hold the position who also played for a senior U.S. National Team. As a player, Cone is a National Soccer Hall of Fame inductee, and a three-time Olympian with two gold and one silver medal. The star striker has overseen major shifts in the Federation's priorities, focusing on taking meaningful action in the diversity, equity, inclusion, and belonging space and putting an emphasis on team building throughout the organization. She has overseen multiple major commercial agreements, was instrumental in resolving the Women's National Team landmark lawsuit for equal pay, and helped U.S. Soccer reach a historic collective bargaining agreement that guarantees equal pay – including World Cup prize money – the first country to do so.
Cone has won both the Hermann Trophy and the M.A.C. Player of the Year awards, and is the youngest player ever to win both an Olympic gold medal and a Women's World Cup title. Cone serves as the Girls' Director for NCFC Youth, and sits on the board for Goals for Girls, a non-profit that uses soccer to teach leadership skills to young women. She has previously served on the Athlete's Council as well as numerous committees at FIFA and at U.S. Soccer, including the FIFA Steering Committee. Cone offers impactful insights from her incredible career on and off the field, as well as lessons in adversity and leadership that inspire audiences to rise to any challenge.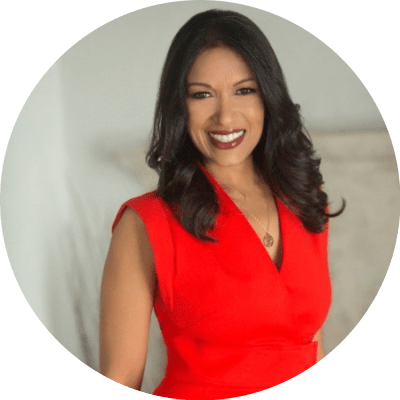 Rashmi Airan
Keynote Speaker, Author, Consultant
Rashmi Airan grew up in Miami, Florida and she is of Indian origin. Her roles include being a small business owner, a lawyer, a volunteer, a director on boards, a runner, a cyclist, a professor, and entrepreneur. Most importantly, she is a devoted mother of two. Rashmi was named Kent Scholar for honors at Columbia Law School. Prior to that, Rashmi worked for Morgan Stanley after graduating with highest honors from UNC-CH. She started in national law firms and later for Miami-Dade County. While running her own legal practice, one of her clients engaged in illegal business practices. In 2015, she served six months of a year-and-a-day sentence – an experience and lesson she now shares boldly with the world. It is her mission to study and share the need for ethical vigilance in everything we do. Rashmi is energized by lessons learned to speak, consult, and train on integrating ethics.
Session Speakers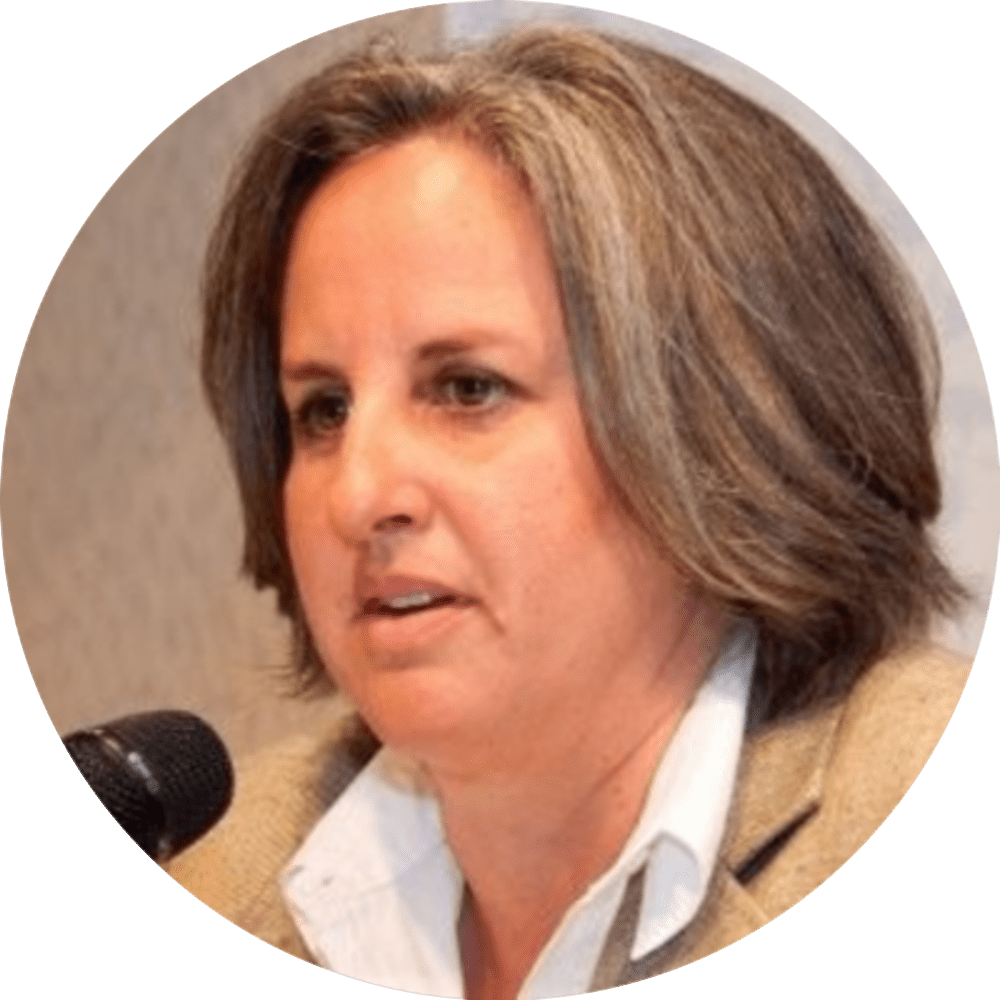 Karen Alonardo
Vice President, ESG Solutions
NAVEX
Karen Alonardo, MSEM, is the Vice President of ESG Solutions at NAVEX, formerly the founder and CEO of CSRWare (acquired by NAVEX in 2020). Karen has held several key leadership and entrepreneurial positions at Fortune 500, private start-up, and high-growth companies, including Director of Online Operations and Information Systems and Technology at Electronic Arts and VP of Operations at Critical Path, the first technology company to deliver email as a hosted service.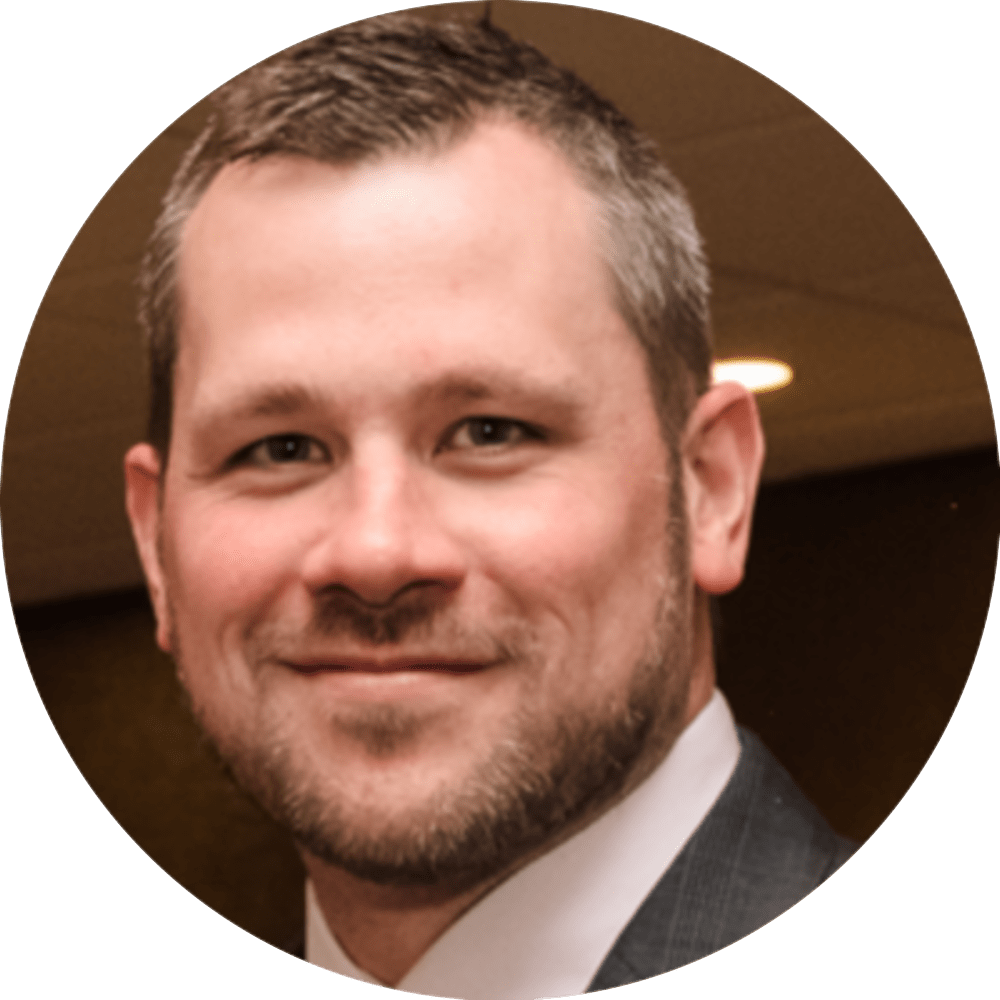 Adam Billings
Sales Product Specialist, TPRM
NAVEX
Adam Billings is an Integrated Risk Management (IRM) Product Specialist at NAVEX. With over 10 years of experience in the industry, he's had the opportunity to participate in over 100 implementations, lead our Professional Services organization, and serve on Deloitte's GRC/IRM advisory team. Adam's enthusiasm for risk management and software lead him back to NAVEX where he helps our customers select the right tool for their needs and position them for future success. His experience spans multiple verticals and subject matters, but his passion revolves around Third Party Risk Management.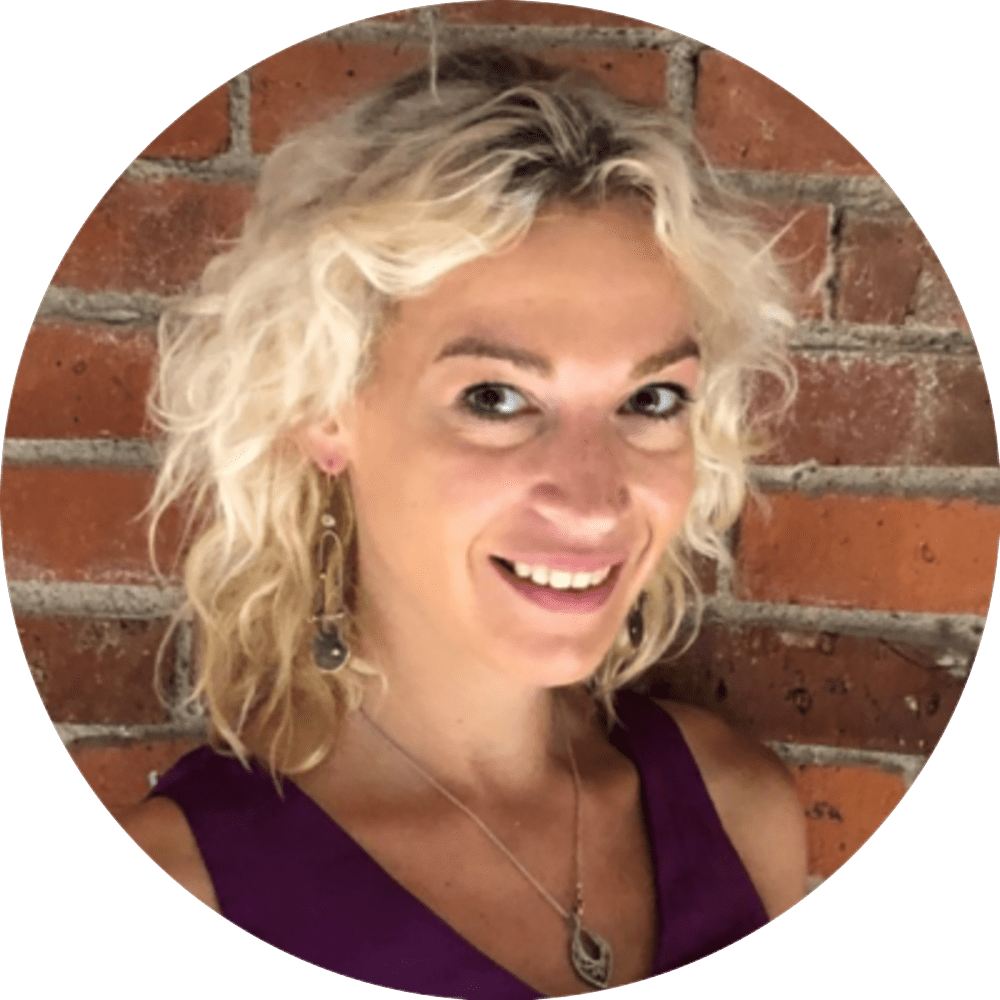 Susanna Cagle
ESG Product Strategy & Development
NAVEX
Susanna Cagle is a product strategist and ESG practitioner building solutions for companies who want to imbue sustainability into their purpose and operations. At NAVEX Global she oversees the design and development of ESG software and services and has previously worked at ENGIE, POLITICO, The Economist Group, and Anthem Insurance in product management roles. She holds a Master of Science in Sustainability Management from American University.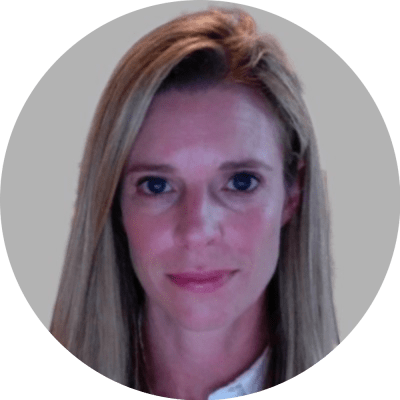 Amy Cravens
Research Manager, Governance, Risk, and Compliance
IDC, Security and Trust Group
Amy Cravens is Research Manager for IDC's Security and Trust Group responsible for the Governance, Risk, and Compliance Technology (GRC) practice. Ms. Cravens will be responsible for research related to the innovation and transformation of Governance, Risk, and Compliance software including analyzing technologies aimed at solving fraud, third-party risk, and other types of risk across the enterprise.
Ms. Cravens has provided strategic market consulting to companies for over two decades. Previously working as an independent consultant, her areas of research included mobile devices, services and applications. Prior to working as a consultant, Ms. Cravens served as a Senior Research Analyst at In-Stat covering mobile applications/services and public broadband.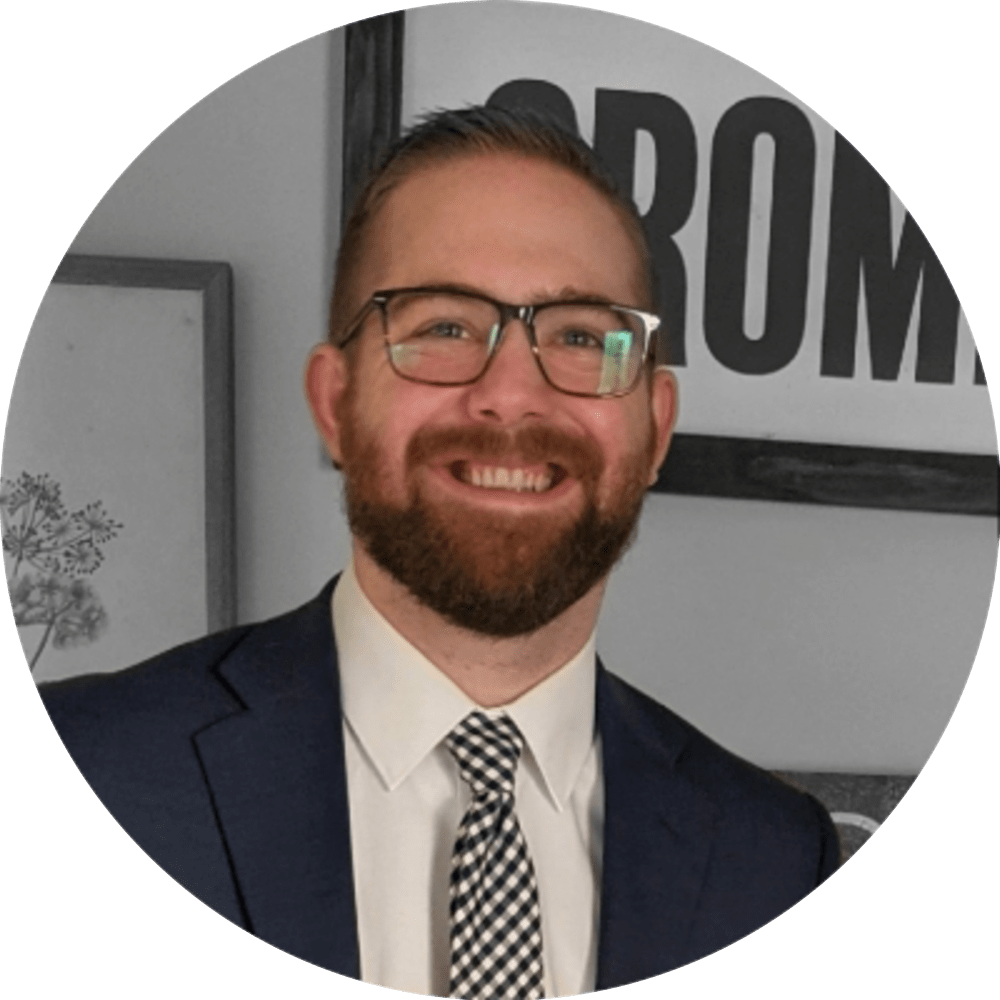 Matt Crome
Manager, Customer Success & Partner Services
NAVEX
Matt has been leading complex projects and diverse teams for over a decade, ranging from US Military operations to process development. His experience in implementation covers all aspects for IRM/GRC, including enterprise and third-party risk management, threat and vulnerability management, and policy compliance for public, private, and governmental operations. As the manager of the Lockpath Customer Success team, Matt oversees the NAVEX Global Technical Account Managers as they focus on providing a single point of contact for customers, as well as developing and leading customer outreach initiatives like webinars and the Customer Advisory Board.
Matt earned his Masters of Cybersecurity from Maryville University of St. Louis and his BS in Management Information Systems from Emporia State University.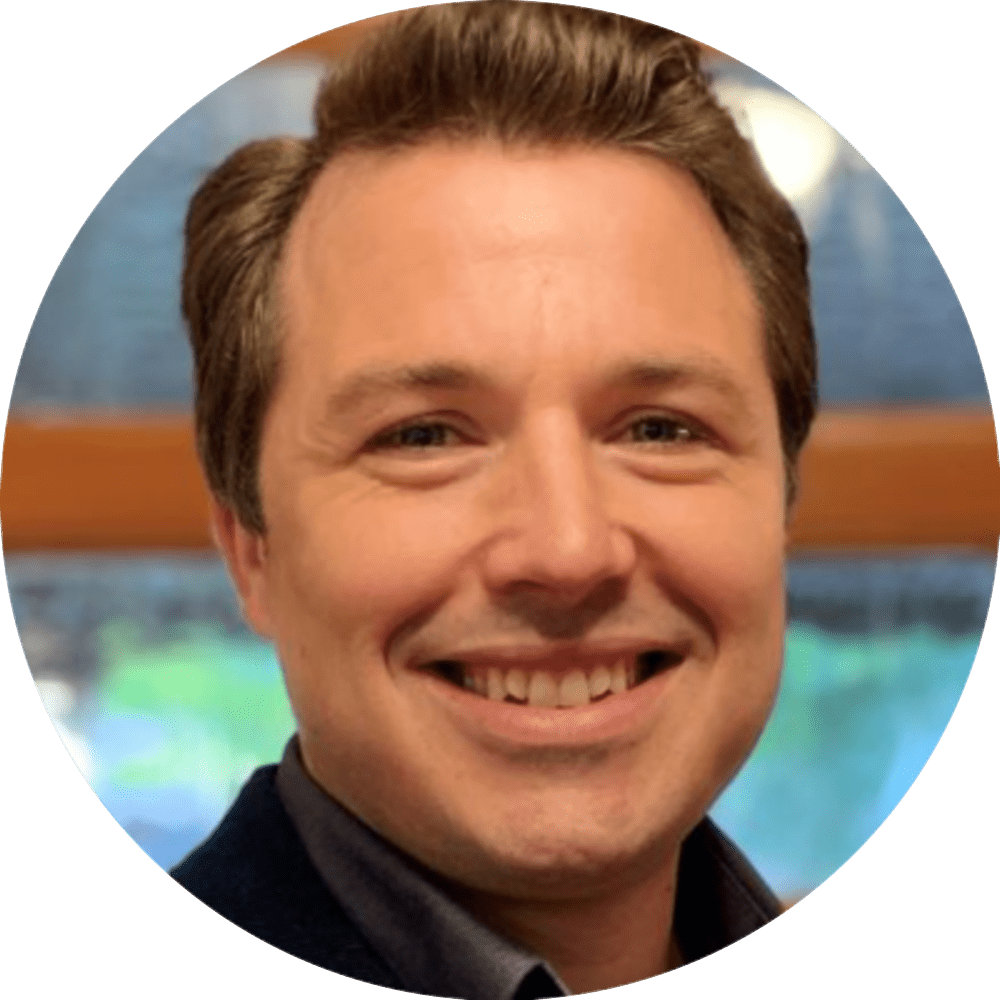 Jared Deane
Sr. Manager of ESG Product Specialists
NAVEX
Jared Deane is Sr. Manager of ESG Product Specialists at NAVEX. Jared's team matches software solutions for customers looking to capitalize on the investment dollars, compliance pressure, and cultural shift towards ESG.
Before joining NAVEX, Jared worked to operationalize Nike's global supply chain to keep pace with the digital revolution and evolving consumer demands, as well as led a team of engineers to build financial planning models across geographies with consolidated reporting out to Wall Street.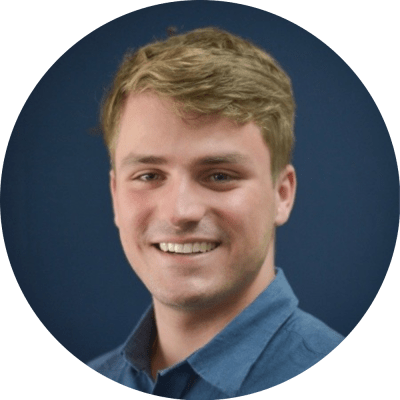 Ethan DeVries
Sales Product Specialist, IT Risk Management
NAVEX
Ethan is an integrated risk management Product Specialist for NAVEX IRM. Before joining NAVEX, Ethan supported several technology companies by managing business development action plans and supporting implementation projects for IoT technologies. Ethan has experience collaborating with public and private entities to develop smart factory and smart grid IoT solutions. He has collaborated with energy consultants, energy providers, and smart-grid developers to collect data and implement enterprise solutions to conduct real-time monitoring and automation of valuable energy and commercial building assets.
Ethan is a program and project manager with skills in organizational planning, process optimization, stakeholder facilitation, and performance based contracting strategies. As a previous supply chain and network operations (SCNO) consultant at Deloitte, Ethan focused on developing knowledge in product lifecycle management and developing expertise in several technologies to help lead the future of digital transformation strategy for his clients.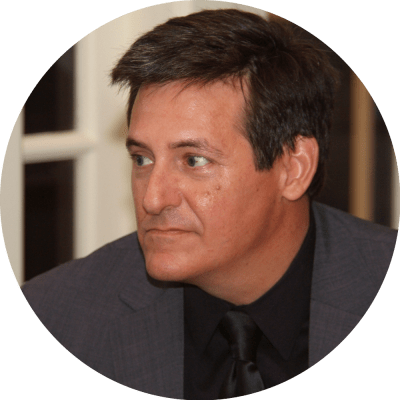 Tom Fox
Attorney, Independent Consultant
Tom Fox Law
Thomas Fox has practiced law in Houston for 30 years. He is now an Independent Consultant, assisting companies with anti-corruption and anti-bribery compliance. He was most recently the General Counsel at Drilling Controls, Inc., a worldwide oilfield manufacturing and service company. He was previously division counsel with Halliburton Energy Services, Inc. where he supported Halliburton's software division and its downhole division.
Tom is the author of the award winning FCPA Compliance and Ethics Blog and the international best-selling book "Lessons Learned on Compliance and Ethics". His second book, "Best Practices Under the FCPA and Bribery Act" was released in April, 2013. His latest work is an eBook entitled, "GSK in China: A Game Changer for Compliance". He writes and lectures across the globe on anti-corruption and anti-bribery compliance programs.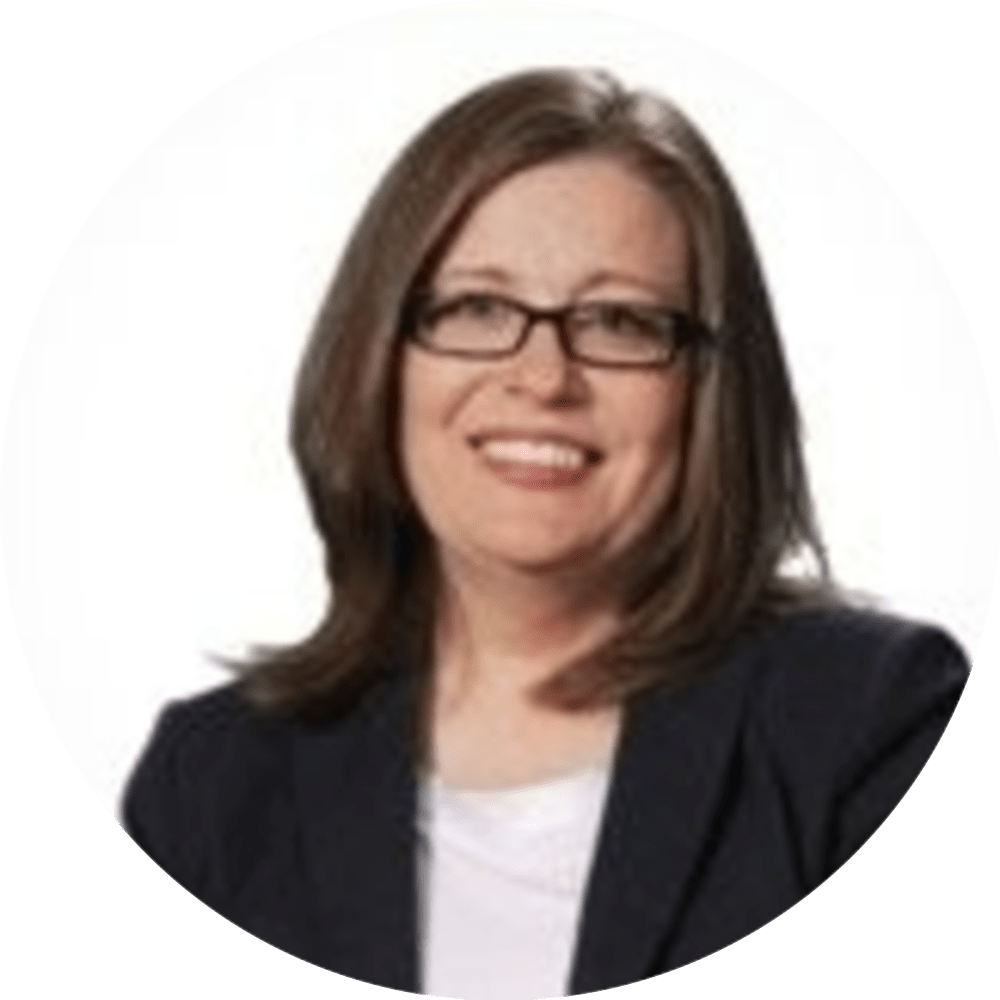 Ingrid Fredeen
VP, Senior Product Manager
NAVEX
Ingrid Fredeen, J.D., Vice President, Online Learning Content, has been specializing in ethics and legal compliance training for more than ten years. She has been the principal design and content developer for NAVEX's online training course initiatives utilizing her more than 20 years of specialization in employment law and legal compliance. Prior to joining NAVEX, Ingrid worked both as a litigator with Littler Mendelson, the world's largest employment law firm, and as in-house corporate counsel for General Mills, Inc. a premier Fortune 500 food manufacturing company.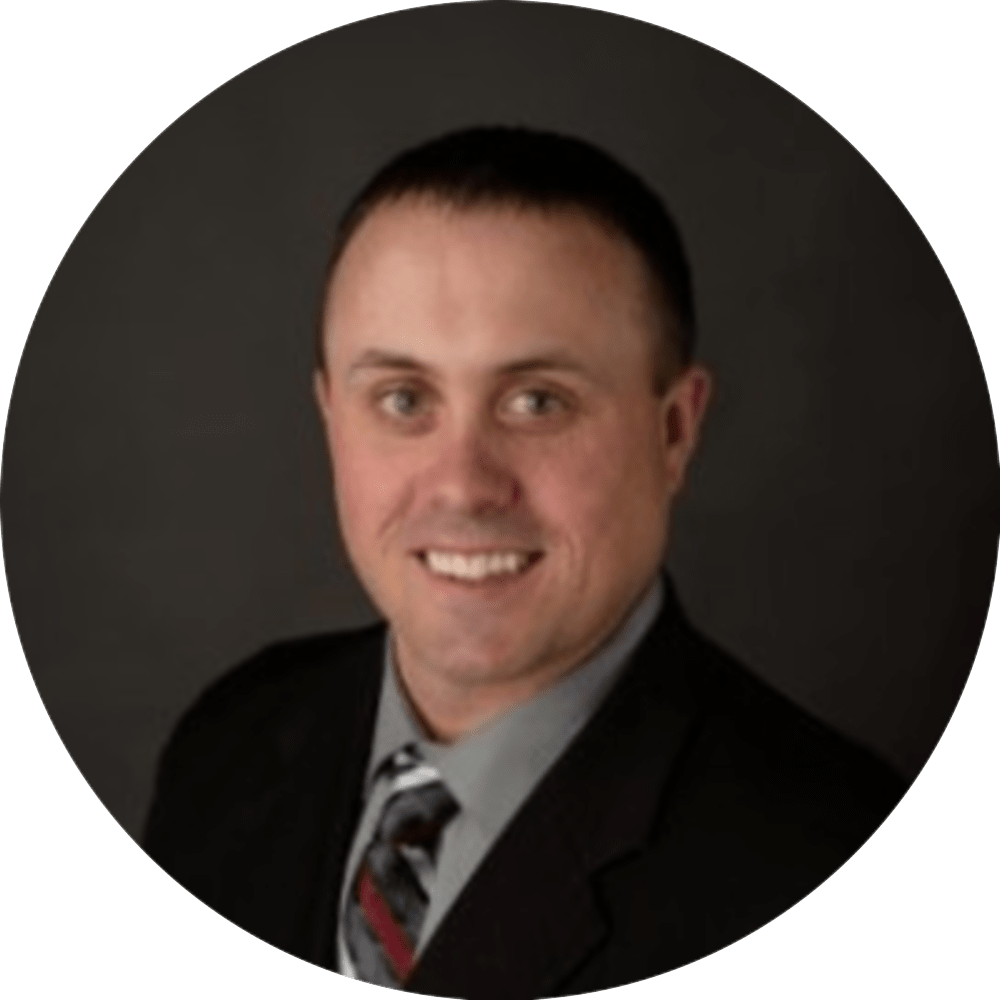 Nick Halvorson
AVP, IT Governance, Risk, Compliance
First PREMIER Bank
Nick Halvorson is the AVP of IT Governance, Risk, and Compliance at First PREMIER Bank and PREMIER Bankcard in Sioux Falls, SD. He is responsible for the management of IT controls, IT risk and audit management, IT policy, PREMIER's IT compliance programs (PCI, ISO), and the Business Continuity and Disaster Recovery program. He has over 17 years of experience in Information Security and Technology. Nick is a leader and subject matter expert in information security/cybersecurity and compliance standards, specifically ISO27001, PCI, GLBA, and HIPAA. Nick has worked for heavily regulated financial organizations, most notably the International Monetary Fund, Ameriprise Financial, and Merrill Corporation. He has extensive experience in building information security and IT compliance programs and has certified organizations to ISO27001 in the U.S and Europe. He holds a Bachelor of Science in Computer Information Systems from Dakota State University in Madison, SD; was formally an IRCA accredited auditor, and has the following industry certifications: Certified Information Systems Security Professional (CISSP), Certified Cloud Security Professional (CCSP), and Payment Card Industry Professional (PCIP).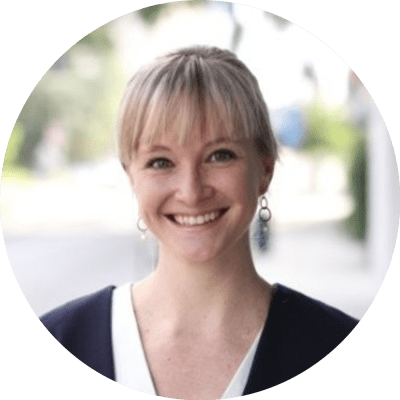 Kaitlin Harding
ESG Product Specialist
NAVEX
Kaitlin Harding is a Product Specialist for NAVEX ESG . She supports the sales team as a subject matter expert and collaborates with product and marketing to ensure NAVEX ESG is aligned to customer needs. Her background varies from technology platforms to energy efficiency and sustainability, and she holds the FSA Level I Credential.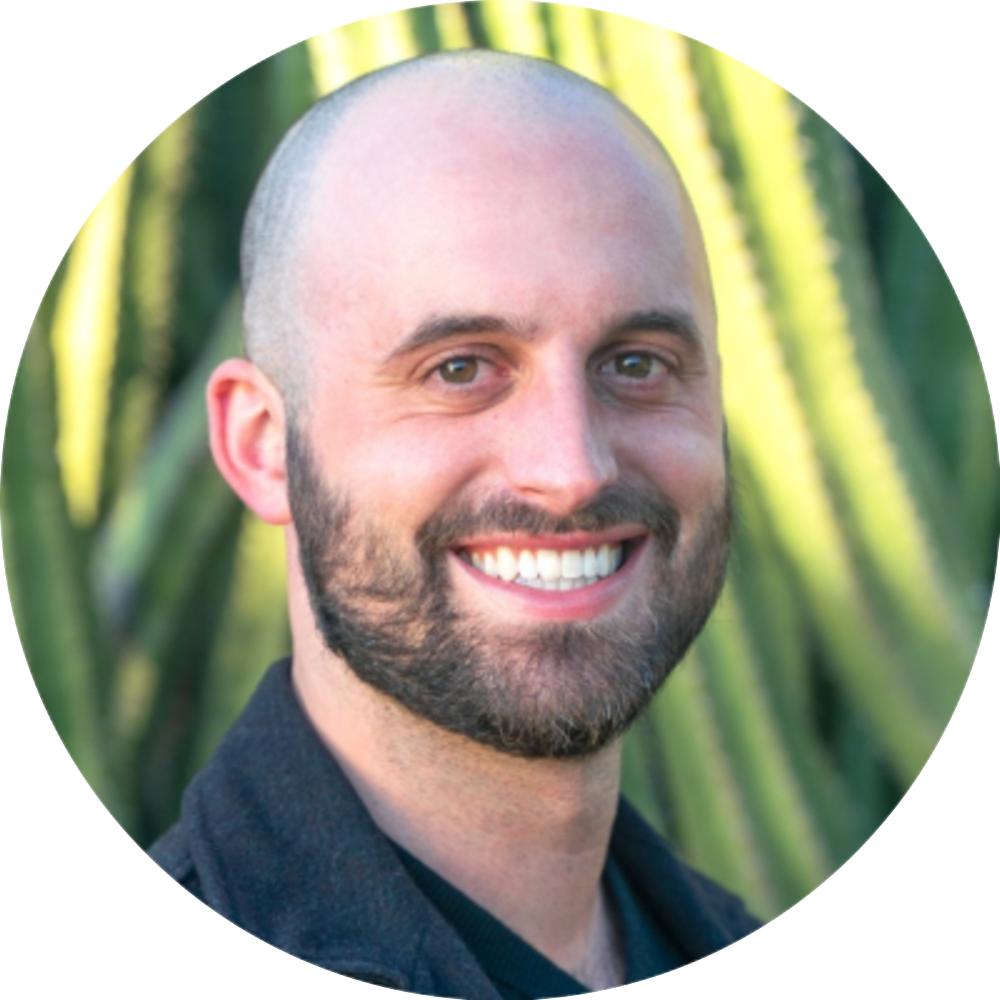 Grant Harrison
Director & Senior Analyst, Sustainable Finance & ESG
GreenBiz
As Director & Senior Analyst, Sustainable Finance & ESG, Grant Harrison leads on program development for GreenFin — the premier ESG event aligning the sustainability, investment and finance communities. Grant works to direct the vigor of capital markets toward the realization of a clean and just economy, and to make GreenFin the launchpad of the ideas, insights and connections that will shift capital allocation to support sustainability.
Grant previously served as senior account executive with GreenBiz, working with clients across financial services, transportation, tech and consulting. Prior to joining GreenBiz, Grant worked under the auspices of the USDA implementing reforestation projects in fire-affected regions of Northern California. Grant holds a bachelor's degree in American studies from University of California, Berkeley and a master's degree in environmental governance from Oxford University.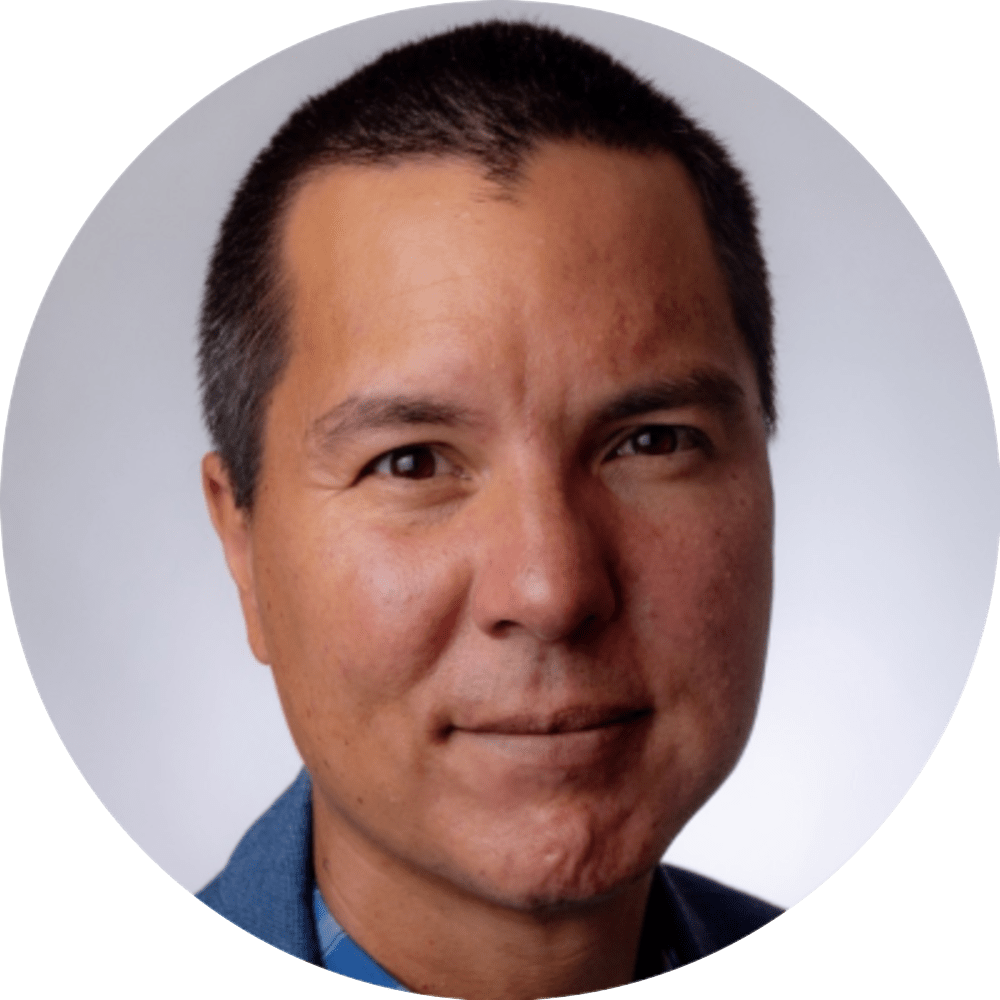 Steve Helvin
Managing Associate General Counsel
Verizon
Steve is the head of Verizon Ethics and Legal Investigations. After working in private practice, Steve joined MCI after the Worldcom scandal as part of the company's first Ethics Office and helped successfully navigate the GSA's mandates for the program. When Verizon acquired MCI, Steve transitioned to Compliance, focusing on internal investigations of employee conduct that raised significant legal concerns, including any matters deemed Board-reportable.
Steve currently leads Verizon Ethics, which is Verizon's main resource used by employees or outside parties to raise integrity-related questions or bring forward concerns; he also has enterprise-wide responsibility for all investigations at Verizon that raise legal issues.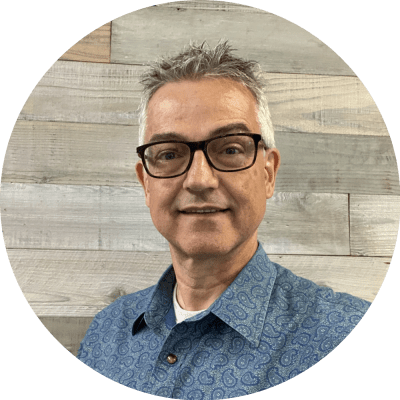 Chris Heydemann
Senior Director, Product Management
NAVEX
Chris Heydemann is Senior Director of the NAVEX One Platform, a comprehensive suite of compliance and risk management solutions. With key executive and customer stakeholders, he's building and executing a compelling vision that brings NAVEX's applications under a unified umbrella including UI framework, authentication, business intelligence and many other capabilities. He previously led product management for NAVEX's flagship EthicsPoint product, bringing a mobile incident reporting solution to market. Prior to NAVEX, Chris was a Senior Product Manager at Microsoft, where he led delivery of the first small-business CRM solution optimized for touch screen devices. Chris holds a Master's Degree in Computer Science from Johns Hopkins University.
Greg Keating
Attorney
Epstein Becker Green
Greg has earned a national reputation as a whistleblower defense attorney. He helps clients successfully prepare for, investigate, and defend claims raised by whistleblowers. Greg has litigated and investigated whistleblower matters across the country and around the world. He has handled whistleblower engagements under the Sarbanes-Oxley Act, the Dodd-Frank Act, the False Claims Act, and the Foreign Corrupt Practices Act. Greg is the principal author of the national treatise Whistleblowing and Retaliation, now in its sixth edition. In 2008, he established the first whistleblower defense practice group in the United States.
A thought leader on whistleblower issues, Greg counsels clients on establishing a strong compliance program to help them avoid problems. He previously testified in the U.S. Senate on creating effective compliance programs and helped write a thought leadership piece on compliance programs while serving for four years on the U.S. Department of Labor's Whistleblower Protection Advisory Committee. Greg teaches the course "Whistleblowing and Retaliation" at Boston College Law School as an Adjunct Professor.
Greg has extensive experience defending against class and collective actions arising under the Fair Labor Standards Act, Title VII, and the ADA, among others, including defeating class certification and prevailing on the merits. He also manages cases involving restrictive covenants, trade secret violations, and employee raiding. Additionally, he investigates allegations of sexual harassment, retaliation, and other wrongdoing. Before joining Epstein Becker Green, Greg was chair of a Boston-based law firm's Whistleblower Defense and Labor, Employment & Benefits practice groups.
Matt Kelly
Author, Speaker, and Founder
Radical Compliance Consulting
Matt Kelly was editor of Compliance Week from 2006-2015. Prior to his role at Compliance Week, he was a reporter and contributor on corporate compliance and technology issues for magazines such as Time, Boston Business Journal, eWeek, and numerous other publications. Matt now maintains his own blog, RadicalCompliance.com, and writes & speaks frequently on all things GRC.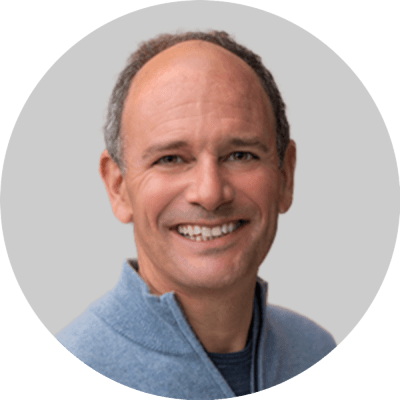 AG Lambert
Chief Product Officer
NAVEX
A.G. Lambert is chief product officer at NAVEX, where he is responsible for driving the company's product vision and strategy. Helping NAVEX further its product innovation and leadership, A.G. is expert at optimizing product strategy to meet current and future needs of customers, partners and the industry.
Prior to joining NAVEX, A.G. served as chief product strategy officer at SAP Concur. He has also held positions leading product management and marketing teams at Saba, Infor, Extensity and Autodesk. A.G. earned a degree in physics and English literature from Washington University, and an MBA from the Haas School of Business at the University of California, Berkeley.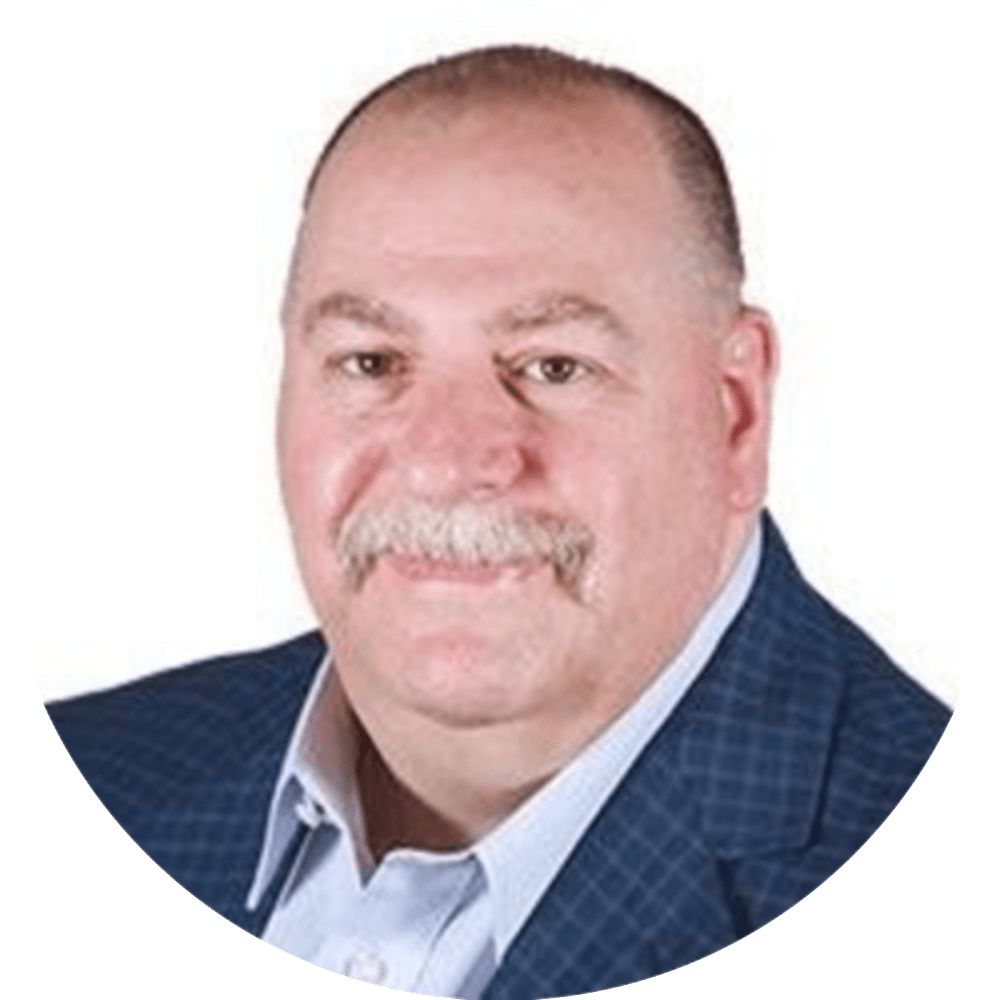 Peter Laz
Principal, Integrated Risk Management Solutions
NAVEX
Peter Laz, MBCP, Principal, IRM Solutions is responsible for driving the evolution of NAVEX's Integrated Risk Management capabilities. He has 35 years of professional experience designing, implementing and managing enterprise-wide risk and resiliency initiatives and is a member of DRJ's Executive Council.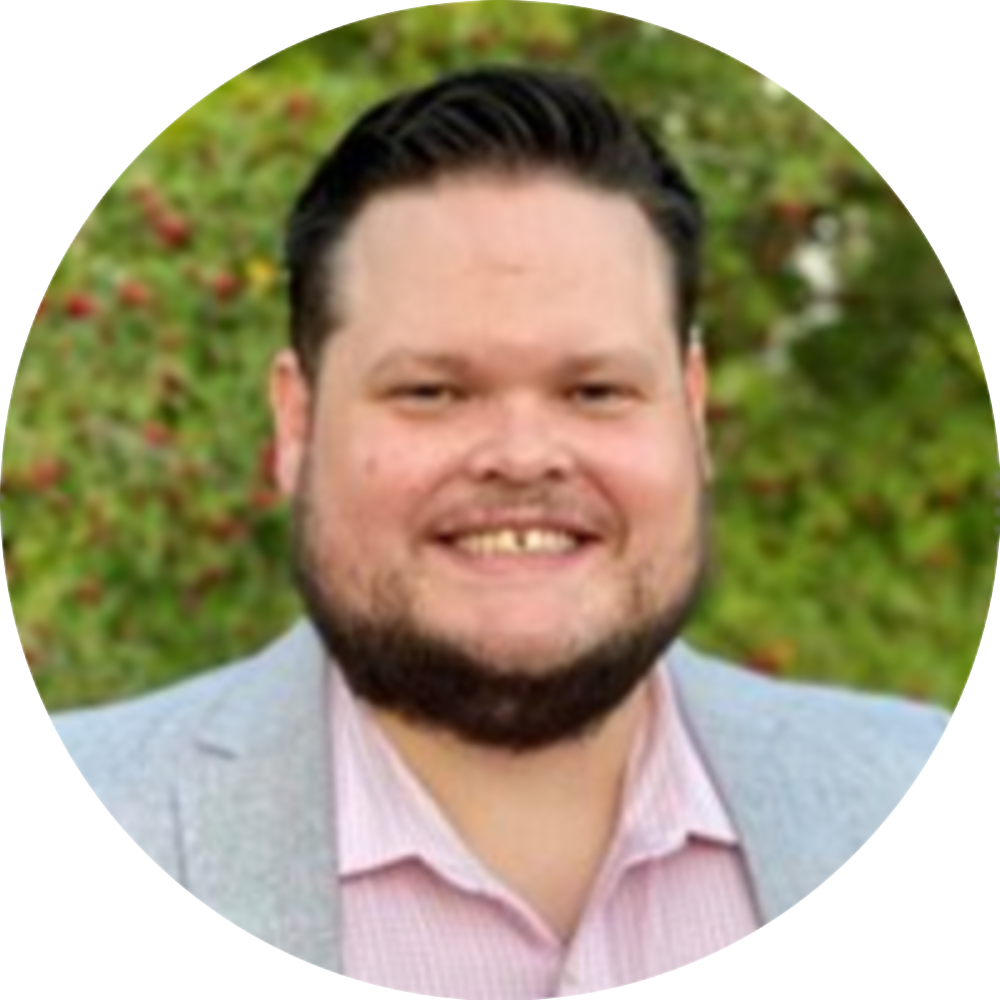 Kyle Martin
Associate Vice President, Customer Success & Professional Services
NAVEX
Kyle has over a decade of leading risk and compliance professionals across multiple industries. With consulting and implementation experience, he works directly with customers and his teams to create the ideal customer experience. Kyle leverages his product management background to coach efficient Integrated Risk Management (IRM) use and adoption, while his project management and customer service background allows him to communicate goals through all levels of the customer organization. At NAVEX, Kyle interacts with all aspects of the Customer Success Organization, directly managing both the Customer Success and Professional Services teams. His cross-functional alignment with each department at NAVEX is critical to the success of his teams, and he takes on all challenges to improve NAVEX IRM and the experience of the customers that use our IRM platform.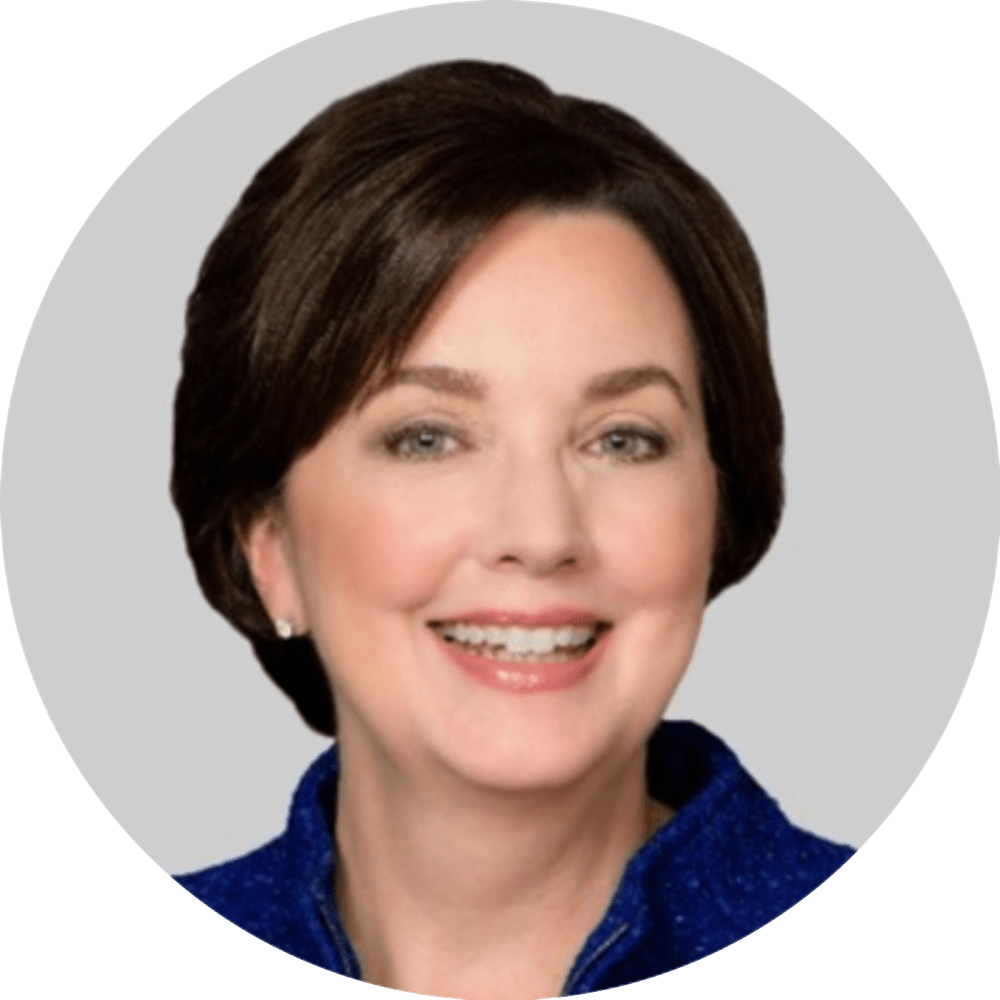 Carrie Penman
Chief Risk & Compliance Officer
NAVEX
As one of the earliest ethics officers in the industry, Carrie Penman has been with NAVEX since 2003 after serving four years as deputy director of the Ethics and Compliance Officer Association (ECOA) now ECI. A scientist by training, she developed and directed the first corporate-wide global ethics program at Westinghouse Electric Corporation from 1994-1999.
As Chief Risk and Compliance Officer for NAVEX, Carrie leads the company's formal risk management processes. She also oversees its internal ethics and compliance activities employing many of the best practices that NAVEX recommends to its customers.
Carrie has extensive client-facing risk and compliance consulting experience, including more than 15 years as an advisor to boards and executive teams; most recently as NAVEX's SVP of Advisory Services. She has also served as a corporate monitor and independent consultant for companies with government settlement agreements.
Carrie was recently awarded the inaugural Lifetime Achievement Award for Excellence in Compliance 2020 by Compliance Week magazine. In 2017, Carrie received the ECI's Carol R. Marshall Award for Innovation in Corporate Ethics for an extensive career contributing to the advancement of the ethics and compliance field worldwide.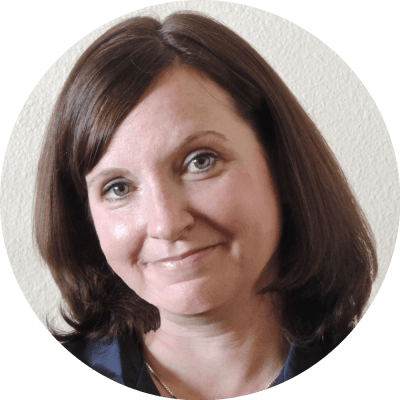 Kara Rayburn
Associate Director, Product Marketing
NAVEX
Kara is an Associate Director of Product Marketing for the NAVEX One Platform, focusing primarily on the ethics and compliance products. She has been marketing technology for 20 years and before NAVEX worked at a information management company that specializes in digital transformation and AI. Kara has a Master's Degree in Marketing and focuses on helping companies deliver software platforms that solve customers' most pressing challenges. You can find Kara on LinkedIn.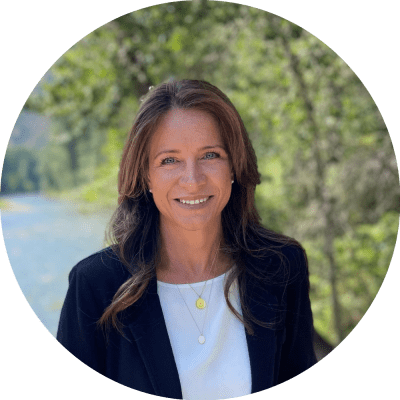 Alison Seville
VP, Product Management
NAVEX
Alison Seville has a career in Product Management leading teams in the software, sustainability and hardware sectors. She has also held various positions in operations, marketing and sales. She leads the Product Management team in strategy and execution while collaborating cross-functionally to meet the needs of our customers and the market. Alison has over 20 years' experience understanding market problems in order to develop, launch and promote services and products for domestic and international markets. Alison received her bachelor's degree from Washington State University and holds an MBA in International Management from the Middlebury Institute of International Studies in Monterey, California.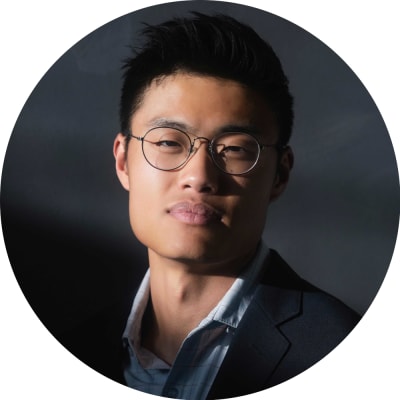 Ryan Suen
SASB Standards Integration Manager
The Value Reporting Foundation
Ryan Suen is the SASB Standards Integration Manager at the IFRS Foundation. He supports licensees of the SASB Standards ranging from investors, technology platforms, and data providers with utilizing the SASB Standards in their commercial work. Ryan joined the legacy-SASB team in 2019 and has guided licensees of the SASB Standards through the VRF merger and now the IFRS merger with the future IFRS Sustainability Disclosure Standards.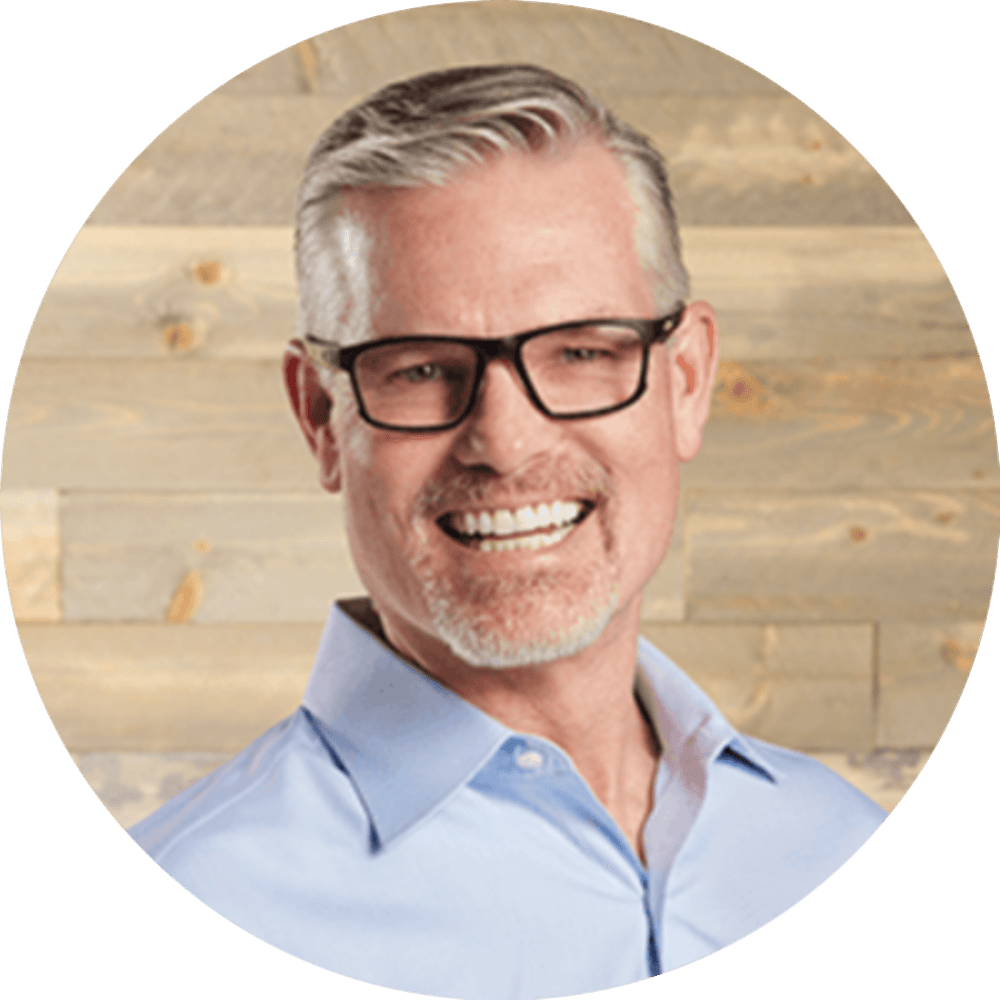 Sean M. Thompson
President and Chief Executive Officer
NAVEX
Sean leads NAVEX's executive team and serves on NAVEX's the board of directors. He started his tenure at NAVEX as President and Chief Operating Officer where he led Strategy, Product Development, Sales, and Marketing.
Sean's career began with 10 years at Deloitte Consulting where he was one of the firm's youngest practice leaders in ERP. He then moved on to technology startups, most notably pre-IPO Drugstore.com. This was followed by nearly 10 years with Microsoft, with a variety of roles including group product manager for Microsoft's $8 billion Database business and managing director of global strategic partnerships. Sean then co-founded the natural language processing and artificial intelligence company, Nuiku, which was sold to Nortek (NASDAQ: NRTK) in 2016. Next on to SAP, where he quickly rose to executive vice president of SAP's Business Network, the world's largest B2B and supply chain marketplace.
Sean earned an MBA from Harvard University and a Bachelor of Business Administration with high honors from Gonzaga University. He is also a CPA in the State of Washington.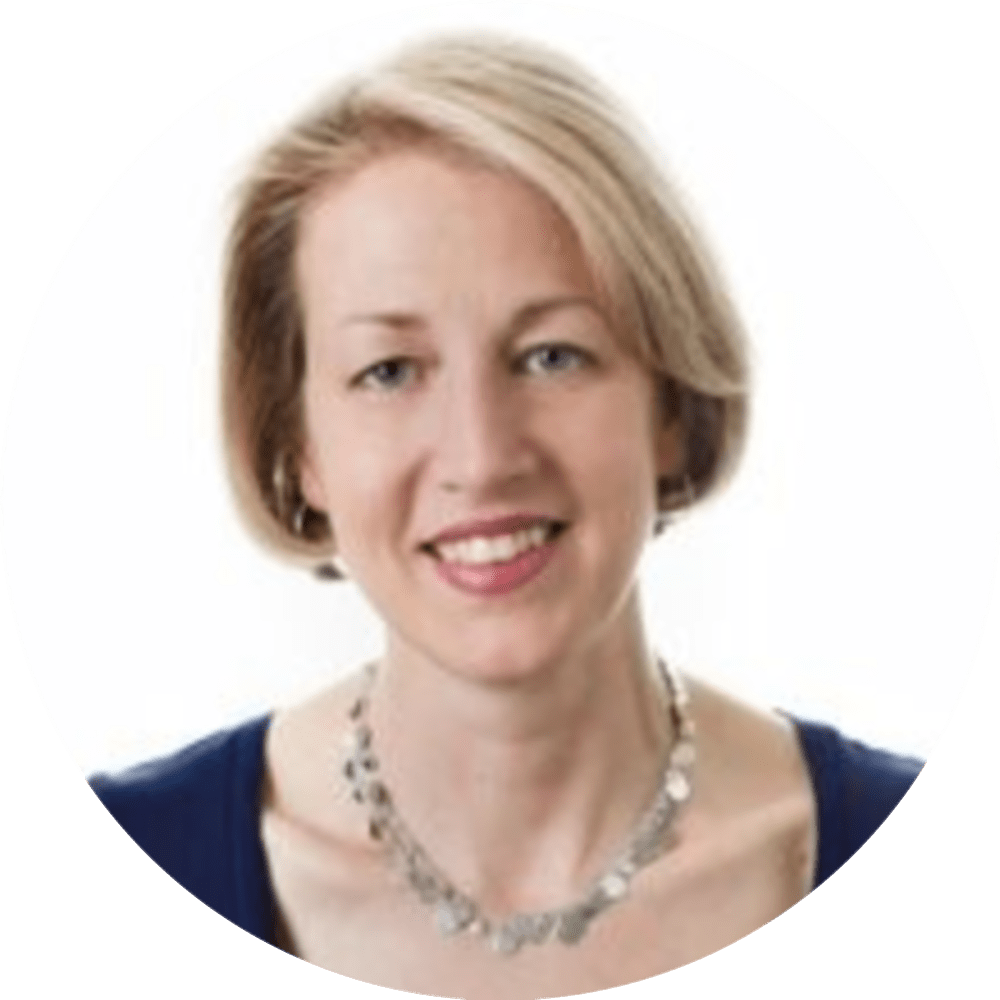 Megan Torrance
CEO and Founder
TorranceLearning
Megan brings over 2 decades of consulting, instructional design, and project management experience to the team at TorranceLearning. Not only does Megan facilitate the LLAMA® and instructional design workshops, she also supports clients with project kickoffs to make sure each project has clear direction. She is devoted to delivering outstanding work to clients and creating a top-notch work environment based on trust, flexibility, compassion and fun.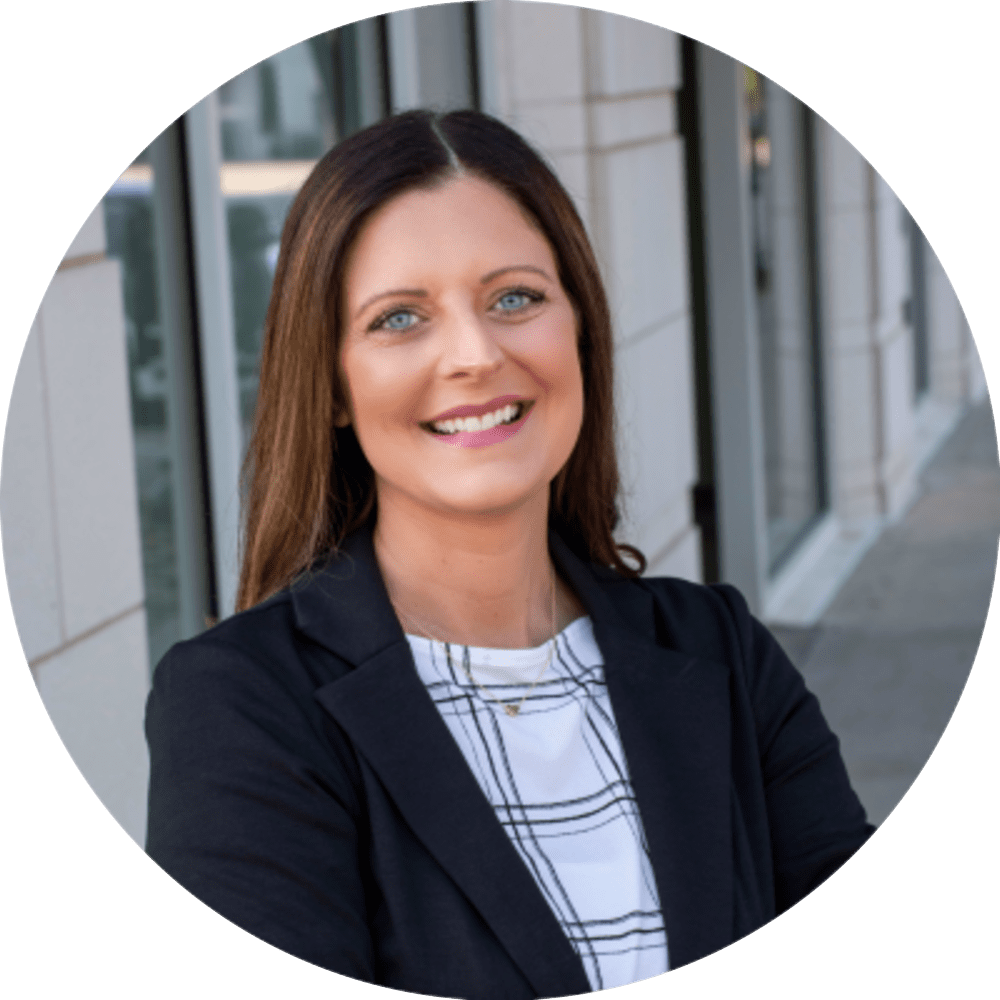 Gayla Ukpokodu
Manager, Customer Success & Partner Services
NAVEX
Gayla joined the NAVEX IRM group in 2019 as a member of the Professional Services team. She brought with her over 10 years of experience in management, customer support, financial services, and project management. Her passion for building trust and rapport with her customers through industry expertise has assisted in leading the TAMs in account management, product knowledge, and industry focus. Gayla holds a BGS in Communication Studies with an emphasis in Business from The University of Kansas and is qualified as a Governance, Risk Management and Compliance Professional (GRCP).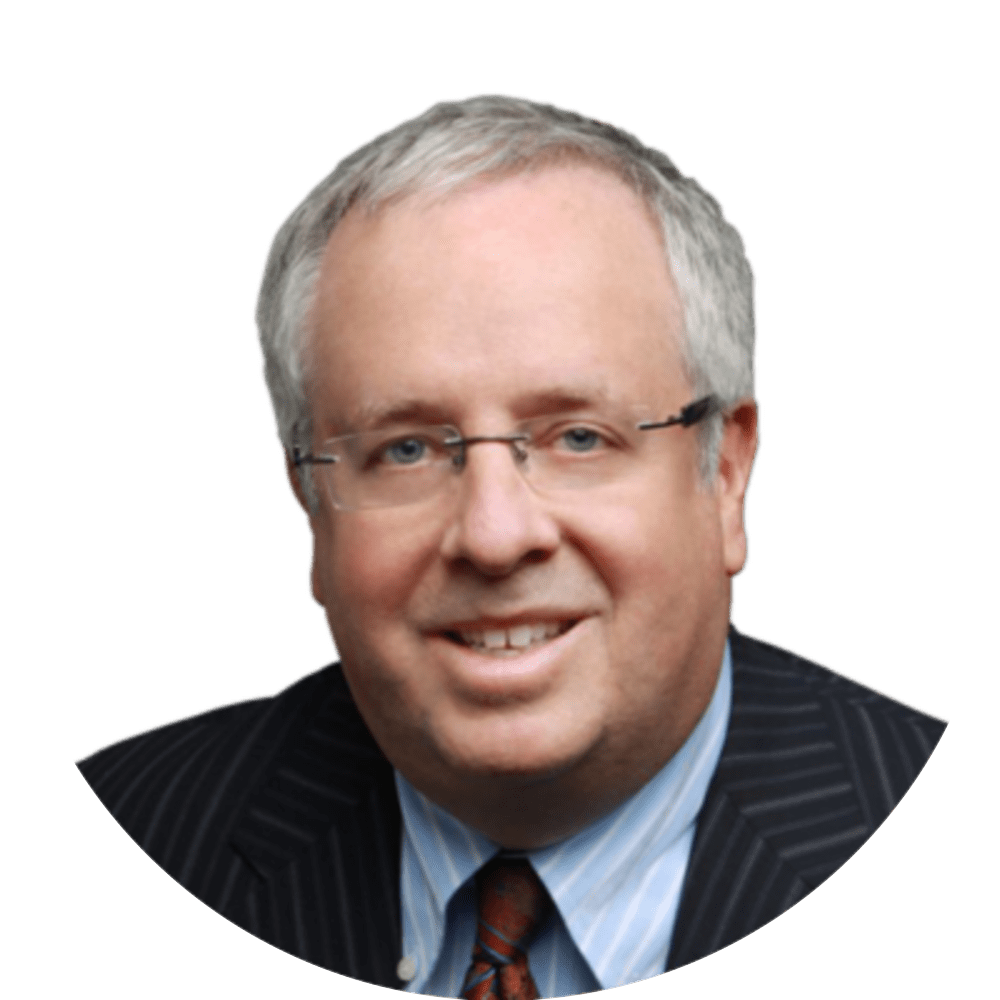 Michael Volkov
CEO and Owner
Volkov Law Group, LLC
Michael Volkov, CEO of The Volkov Law Group, LLC, is a recognized expert in anti-corruption enforcement and defense, internal investigations, ethics and compliance, and white-collar defense issues with over 30 years' experience in practicing law. Mr. Volkov served for 17 years as an Assistant U.S. Attorney in the District Columbia and has served on the Senate and House Judiciary Committees as the chief crime and terrorism counsel to the respective Chairmen. He also served as a deputy assistant attorney general in the Office of Legislative Affairs of the U.S. Department of Justice and as a trial attorney in the DOJ's Antitrust Division. He also maintains the popular legal blog Corruption, Crime & Compliance.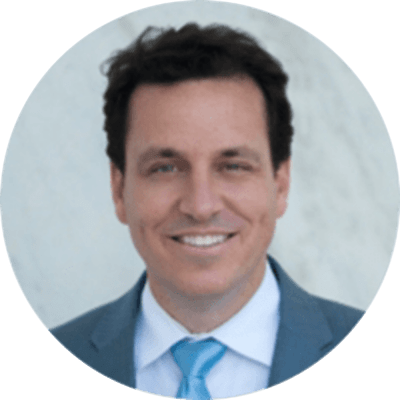 Kyle Welch
Professor
George Washington University
Before becoming a professor at George Washington University, Kyle Welch worked on the investment team at the Stanford Management Company (Stanford University's endowment). While there he developed asset allocation and portfolio strategies. Professor Welch also evaluated public equity, private equity, venture capital, and hedge fund investment opportunities and fund managers. Prior to working at Stanford, Professor Welch worked at Standard & Poor's (S&P) in the Corporate Valuation and Consulting group (now part of Duff & Phelps).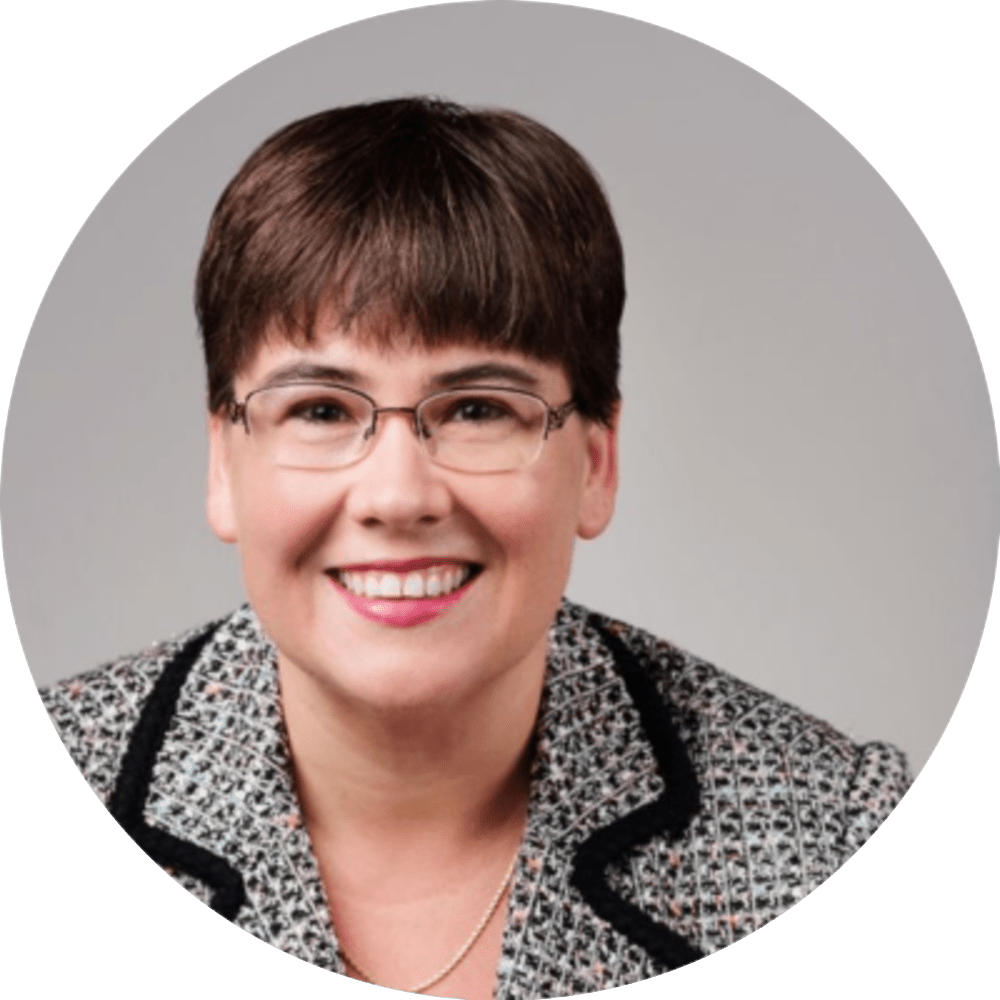 Carol Williams
CEO & Enterprise Risk Management Consultant
Strategic Decision Solutions
Carol Williams is an Enterprise Risk Management (ERM) Consultant with 20+ years of experience managing risk in the insurance industry. Her firm, Strategic Decision Solutions, was founded to help companies design flexible—but optimal—strategies to make risk-informed decisions. Carol specializes in identifying strategic and operational opportunities for improvement and offers expert consulting which enable clients to achieve their corporate initiatives and strategy.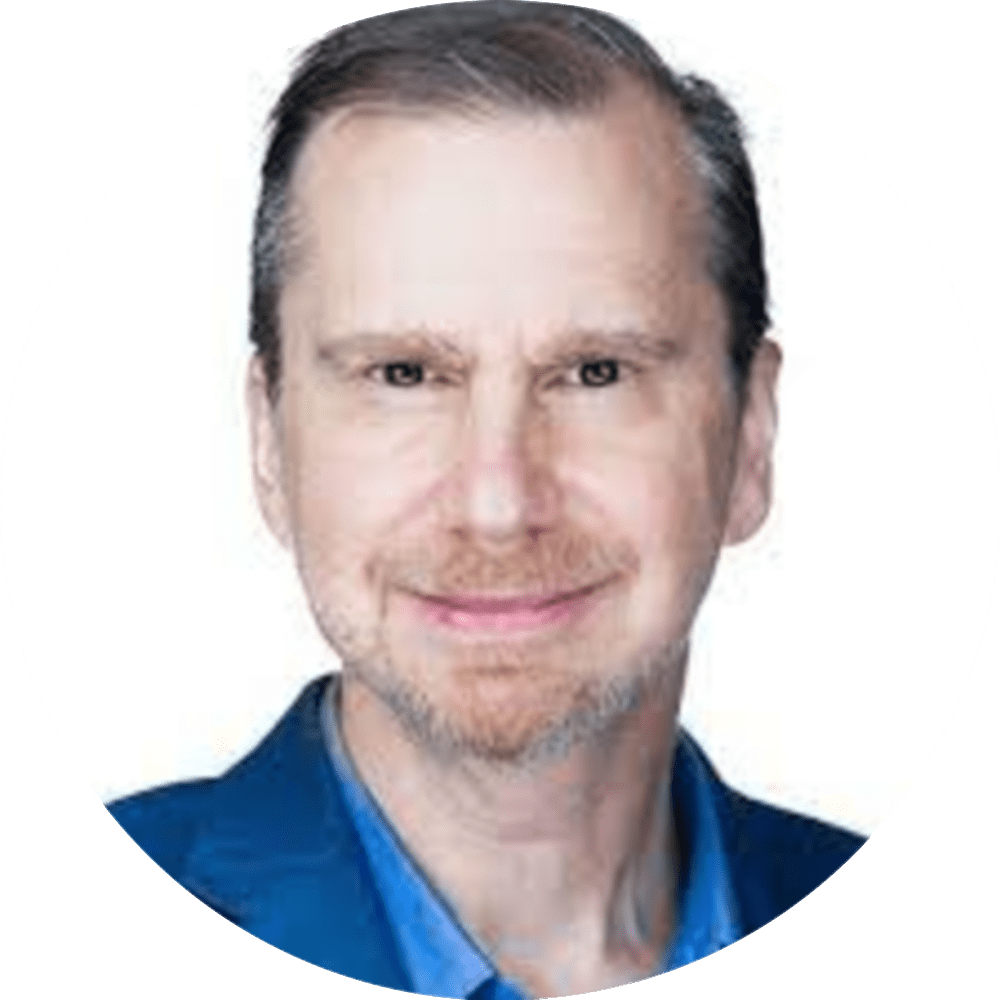 Ron Woerner
Chief Security Evangelist
Cyber-AAA
Ron Woerner, CISSP, CISM, has over 20 years of IT and security experience and is a noted consultant, keynote speaker, teacher, blogger, and podcaster. As President and Chief Security Evangelist of Cyber-AAA, LLC, he delivers awareness, risk assessments, and advising to small, medium, and large organizations. Woerner also teaches at Bellevue University, an NSA Center of Academic Excellence. Woerner has been speaking at the RSA Conference since 2005 and is a member of the RSAC Program Committee. His crowning achievement was being selected as the Air Force Association CyberPatriot 2014 Mentor of the Year for his work coaching high school cybersecurity students. Woerner has multiple technology degrees and is passionate about building the next generation of cyber professionals.