White Paper
Our Approach to Cultural Assessments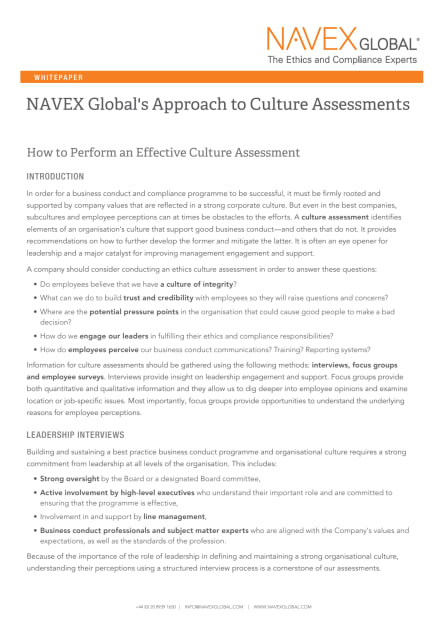 Get instant access to the White Paper
We respect your privacy and won't share your information with outside parties. View our privacy statement.
About this White Paper
For an ABC compliance programme to be successful, it must be supported by company values reflected in a strong corporate culture. A culture assessment identifies important elements within your organisation's culture and provides insights and recommendations to strengthen employee integrity.
For anyone responsible for:

Ethics and compliance program creation or management

This paper answers the questions:

How do I use leadership interviews for top-level commitment?
How should I involve employees?
What are the best practices that NAVEX would recommend in undertaking a culture assessment?

Page Length:

4 pages