White Paper
Introduction to Beneficial Ownership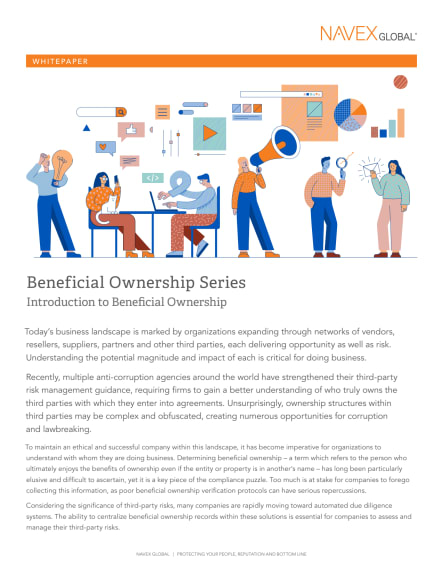 Get instant access to the White Paper
By submitting this form, you agree that NAVEX will store and process your personal information above according to our Privacy Statement and may send you thought leadership, marketing emails, and events. You can unsubscribe from communications at any point.
About this White Paper
Download this whitepaper to learn the importance of verifying the ownership of your third parties and to understand the complexities surrounding this increasingly regulated program element.
For anyone responsible for:

Vendor management, third party due diligence, third party risk management

Learn how detailed beneficial ownership information mitigates:

Corruption risks by exposing government ownership
Sanctions risks by exposing sanctioned individuals and entities
Money laundering risks
Reputational issues

Page length:

4 pages