White paper
Hotlines & Headlines: The Relationship Between Hotline Reporting and Corporate Reputation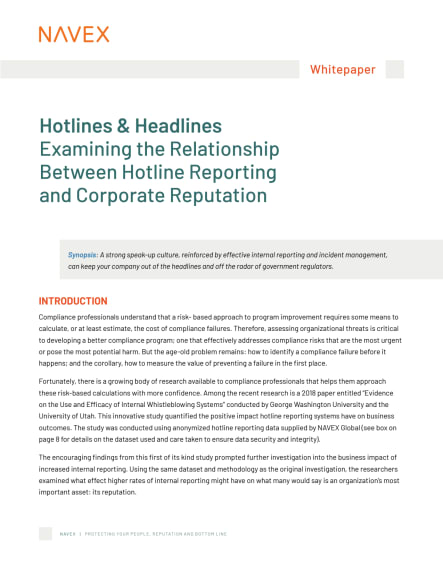 Is your ethics & compliance program up to date?
About this White paper
Using anonymized hotline reporting data supplied by NAVEX, researchers tested for a relationship between hotline usage and media coverage. The findings convey a clear message to businesses as they assess the cost/benefit of a robust compliance program, reinforced by effective internal reporting and incident management.
For anyone responsible for:

Demonstrating the corporate benefits of a whistleblower hotline

What you'll learn:

The relationship between hotline usage and media coverage
The correlation between hotline activity and regulatory action

Page length:

7 pages