White Paper
Harassment Investigation Checklist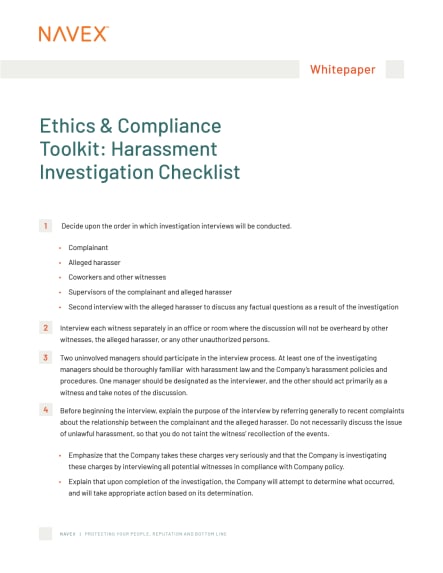 Download this checklist and keep it on hand
We respect your privacy and won't share your information with outside parties. View our privacy statement.
About this White Paper
This checklist will guide the handling and addressing of harassment complaints. From deciding who to interview first, to implementing changes to existing harassment policies, make sure that you cover all 14 key steps to conduct an effective investigation.
For anyone responsible for:

Incident investigation

What you'll learn:

This checklist will guide you through handling and addressing harassment complaints

Page length:

3 pages