White Paper
ESG Maturity Questionnaire: Is "Do-It-Yourself" ESG Effective?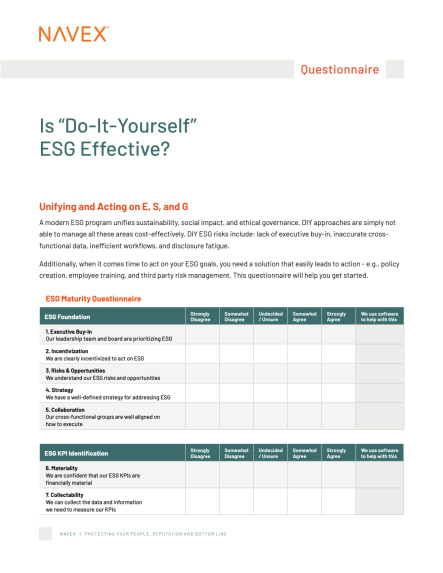 Get instant access to the White Paper
We respect your privacy and won't share your information with outside parties. View our privacy statement.
About this White Paper
When you're ready to build an ESG program at your organization, you'll need a solution that easily leads to action - e.g., policy creation, employee training, and third party risk management. This questionnaire will help you get started.
For anyone responsible for:

ESG program management or creation

Page length:

3 pages