White paper
ESG Maturity Questionnaire: Is "Do-It-Yourself" ESG Effective?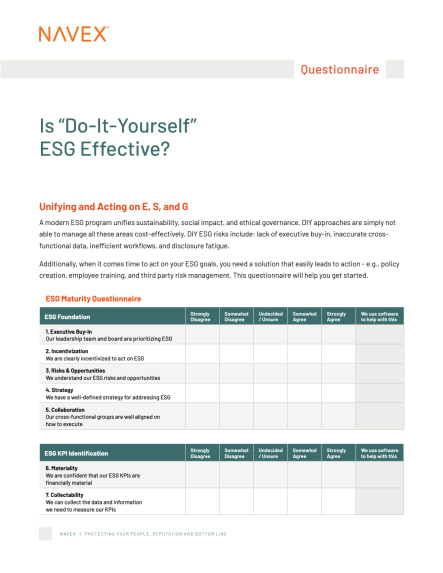 Get instant access to the White paper
About this White paper
When you're ready to build an ESG program at your organization, you'll need a solution that easily leads to action - e.g., policy creation, employee training, and third party risk management. This questionnaire will help you get started.
For anyone responsible for:

ESG program management or creation

Page length:

3 pages