White Paper
Conflicts of Interest: Best Compliance Practices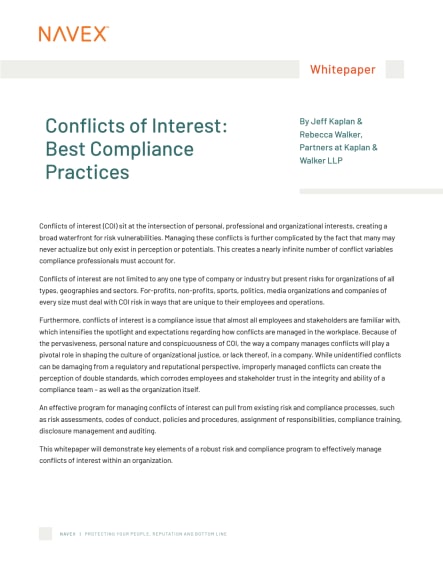 Get instant access to the White Paper
We respect your privacy and won't share your information with outside parties. View our privacy statement.
About this White Paper
An effective program for managing conflicts of interest can pull from existing risk and compliance processes, such as risk assessments, codes of conduct, policies and procedures, assignment of responsibilities, compliance training, disclosure management and auditing.
For anyone responsible for:

Disclosure management, conflict of Interest management, distributing COI policies

Learn about the key compliance components for managing conflicts of interest:

Risk assessment
Code of conduct
Policies and procedures
Compliance training
Disclosure management

Page length:

7 pages