White Paper
Realising Value from Your Hotline Programme – feedback from the 'Board Reporting' Groups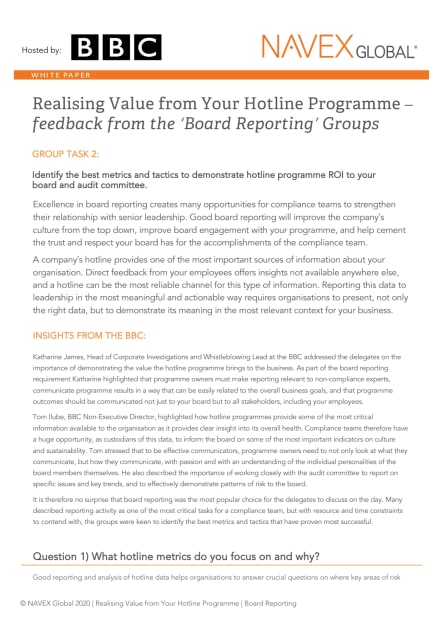 Get instant access to the White Paper
We respect your privacy and won't share your information with outside parties. View our privacy statement.
About this White Paper
This whitepaper is collated feedback from our customer forum and the discussion group focuses on board reporting for your hotline programme. Download to read feedback from compliance professionals on how they report the value of their hotline programme to the board.
Intended audience:

Those responsible for their organisation's hotline programme
Compliance professionals
HR teams

Page length:

7 pages