White Paper
Assessing the Maturity of Third-Party Risk and IT Risk Management Programs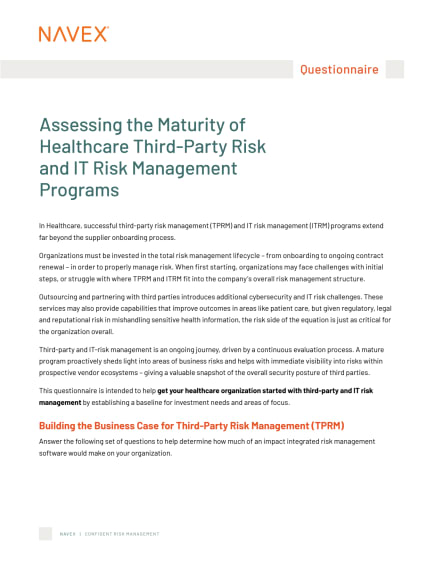 Get instant access to the White Paper
We respect your privacy and won't share your information with outside parties. View our privacy statement.
About this White Paper
Successful healthcare third-party risk and IT risk management programs extend well beyond the supplier onboarding process. This questionnaire will help assess whether your program is operating effectively through the entire risk management lifecycle.
Intended audience:

IT Risk and/or Third-Party Risk Managers

What You'll Learn:

The questions to ask to help determine how much of an impact integrated risk management software would make on your business.

Page length:

3 pages