Use Case
The Netherlands "House for Whistleblowers" Regulation
Download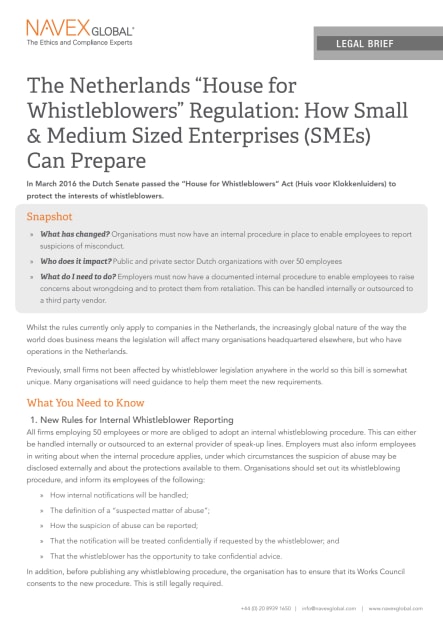 Use Case
The Netherlands "House for Whistleblowers" Regulation
Download
About this Use Case
An in-depth overview of the Dutch "House for Whistleblowers" law. Learn how the new regulations impact your whistleblower process and procedures and what you need to do.
For anyone responsible for:

Regulatory changes for organizations with operations in the Netherlands

What you'll learn:

What you need to know about the regulation and why it's important
What should be done now to comply with the regulation, plus best practice suggestions

Page length:

5 pages
Ensure your program is up to date with changing regulations.