Sample Policy
Information Security Policy Sample Template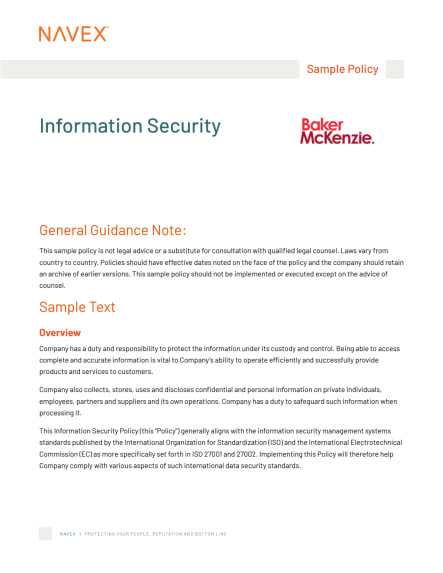 Download my ready-to-use sample policy template now
We respect your privacy and won't share your information with outside parties. View our privacy statement.
About this Sample Policy
Whether you need a starting point for developing your first information security policy or would like to use our template to benchmark your own policy, download this sample policy template from top law firm Baker McKenzie and put it to work for you today.
For anyone responsible for:

Writing and disseminating IT security policies to employees

Solution:

Page length:

7 pages
Learn how to make your policy workflow more efficient with PolicyTech