Sample Policy
Family and Medical Leave (FMLA) Sample Policy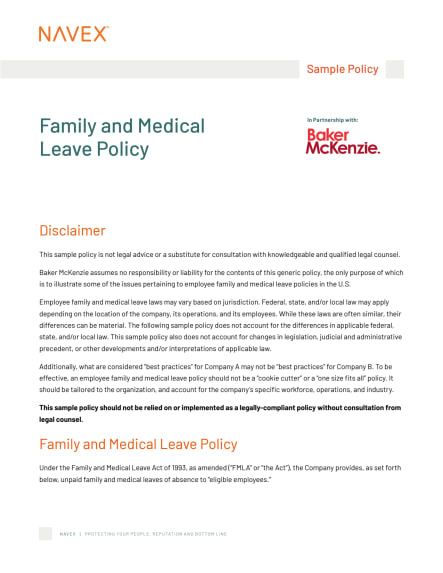 Download my ready-to-use sample policy template now
We respect your privacy and won't share your information with outside parties. View our privacy statement.
About this Sample Policy
The Family and Medical Leave Act (FMLA) provides certain employees with up to 12 weeks of unpaid, job-protected leave per year. Download this FMLA sample policy template from top law firm Baker McKenzie and put it to work for you today.
For anyone responsible for:

Creating or managing an organization's FMLA policy

Solution:

Page length:

6 pages
Learn how to make your policy workflow more efficient with PolicyTech