Sample Policy
Anti-Retaliation Sample Policy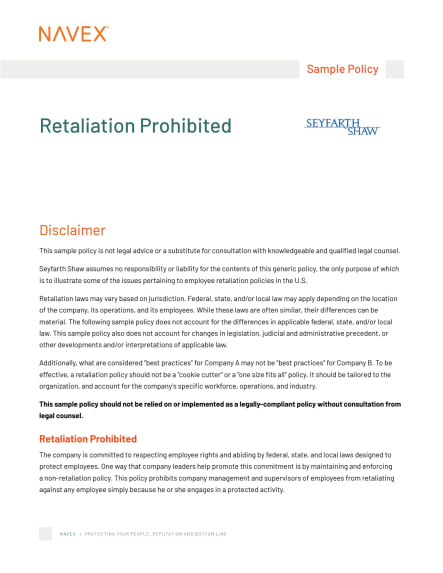 Download my ready-to-use sample policy template now
We respect your privacy and won't share your information with outside parties. View our privacy statement.
About this Sample Policy
One way an organization can promote its commitment to respecting employee rights is by maintaining and enforcing a non-retaliation policy. This sample policy prohibits organizations from retaliating against employees simply because they engage in a protected activity.
For anyone responsible for:

Creating or managing an organization's anti-retaliation policy

Solution:

Page length:

3 pages
Learn how to make your policy workflow more efficient with PolicyTech