eBook
Top Trends for Managing Regulatory Change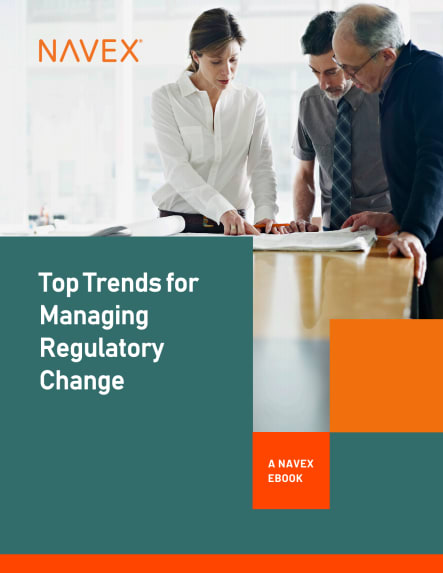 Download Now
We respect your privacy and won't share your information with outside parties. View our privacy statement.
About this eBook
Are you looking to stay ahead of the curve in an ever-changing world of regulatory compliance? When it comes to whistleblowing and privacy, organizations need a robust program with the agility to accommodate inevitable changes. In this eBook, learn how to proactively identify regulatory changes and assess its impact on business processes, policies, risks, and controls. 
Successful companies understand the importance of creating a culture that values ethics and compliance. By prioritizing these values, organizations gain agility though the identification and management of these regulatory changes. Our eBook provides valuable insight into the top trends for managing regulatory change, helping you implement these strategies in your organization.
For anyone responsible for:

Compliance management, operational risk management, or third-party risk management with an IT technology and data focus

What you'll learn:

The latest regulatory trends and their impact on your organization
Strategies for staying compliant in a constantly changing environment
Real-life examples of successful compliance programs and their outcomes
How to introduce these best practices in your own organization
How to create a program that you can certify with your executive leadership

Page length:

39 pages

Whether you're a seasoned procurement professional or just starting out, "Top Trends for Managing Regulatory Change" is an essential resource for anyone looking to stay ahead of the curve. Download the eBook now and gain the knowledge you need to navigate the regulatory challenges confidently ahead. With our insights and strategies, you'll be well on your way to creating a culture of compliance and ethics. Don't wait – act now and stay ahead of the regulatory curve.