Definitive Guide
Definitive Guide to ESG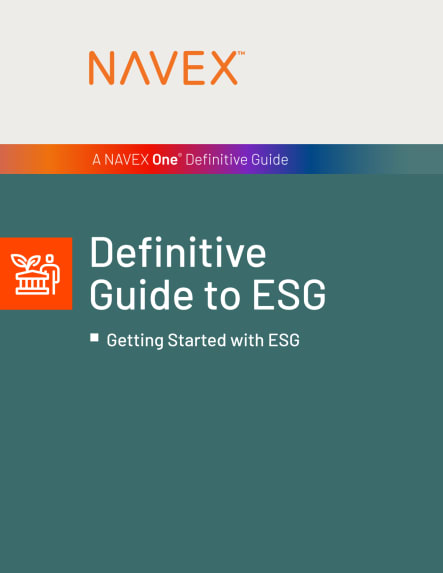 Get instant access to the Definitive Guide
We respect your privacy and won't share your information with outside parties. View our privacy statement.
About this Definitive Guide
This Definitive Guide to Getting Started with an ESG Program is a comprehensive resource full of tips, advice and examples to help companies implement and manage and manage ESG as a part of a complete risk and compliance strategy.
For anyone responsible for:

ESG program management or creation

What you'll learn:

What ESG is and why it's growing in importance
ESG regulatory drivers and the risk of non-compliance
The necessity and value of an ESG program and how to get started

Page length:

21 pages
Learn more about our integrated risk and compliance products and services