Definitive Guide
Definitive Guide to Policy and Procedure Management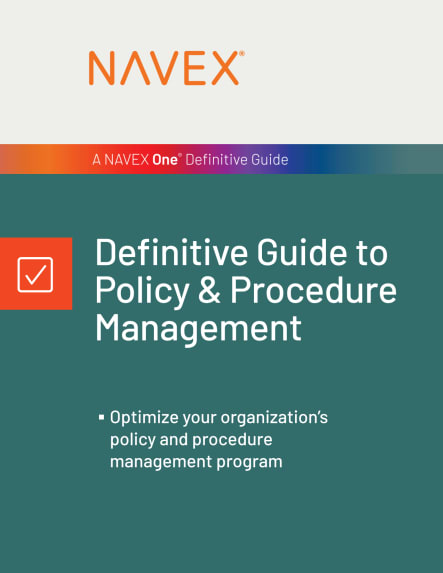 Optimize your organization's policy management program
We respect your privacy and won't share your information with outside parties. View our privacy statement.
About this Definitive Guide
Learn how to effectively and efficiently optimize policy and procedure management. This guide gives organizations of all sizes insight on how to manage their organization's employee handbook, code of conduct, procedures and other important documents with real-world examples, helpful tips, and research.
For anyone responsible for:

Distributing policies, policy management, document control, document versioning

Download this guide to learn:

Best Practices on How to Plan, Implement, and Measure your program
Policy Formatting and Writing
20 Questions for Prioritizing Policy Development Efforts
Pros & Cons of Various Distribution Methods
Assessment Questions to Evaluate Your Current Document Management Strategy
Build versus Buy Considerations

Page length:

34 pages
Want to learn more about PolicyTech?
Take it for a test drive.