Definitive Guide
Definitive Guide to Ethics & Compliance Training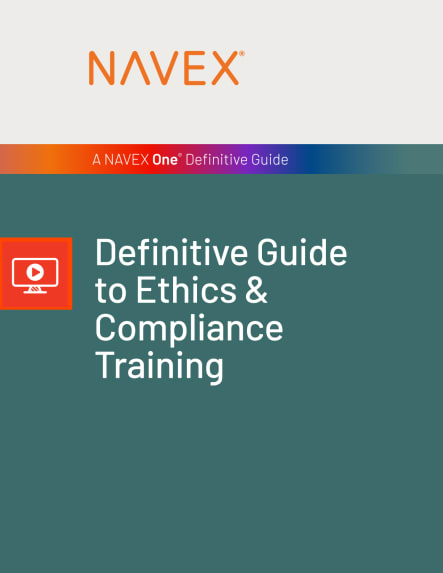 Get measurable value from your compliance training program
We respect your privacy and won't share your information with outside parties. View our privacy statement.
About this Definitive Guide
In this guide, you'll find the tools and information you need to define and develop an engaging compliance training program, implement a multiyear education plan, address your most pressing risks, and measure, evaluate and improve your compliance training effectiveness.
For anyone responsible for:

Ethics and compliance training program creation or management

What you'll learn:

How to prevent misconduct through training
How to create an engaging training program - from defining strategy to measuring effectiveness
How to develop the foundation of an ethical culture
Tips, advice and examples to help organizations develop cost-effective, high-value and successful ethics and compliance training programs
How to mitigate risk and promote adherence to compliance objectives.
How to improve employee engagement and trust and strengthen alignment around a set of core values

Page length:

30 pages
Learn how online compliance training can transform your ethics & compliance program