Download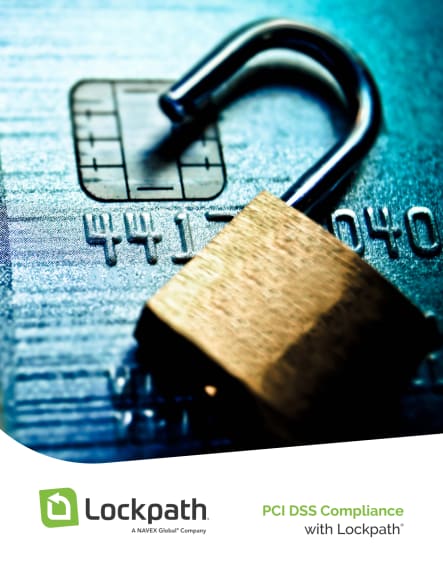 About this Datasheet
Rely on Lockpath for PCI DSS compliance. Use Lockpath to centrally store and link controls, policies, regulations and more. Manage all activities from within the platform's interface. Lockpath also enables you to perform integrated risk management giving you visibility into operations and risks.
For anyone responsible for:

PCI DSS compliance

What you'll learn:

How to comply with Payment Card Industry Data Security Standards (PCI DSS) with a plan for regulatory change

Read the Datasheet

Adopt Lockpath for unparalleled PCI DSS compliance

Any company that stores, processes, or transmits cardholder data is required to comply with the Payment Card Industry Data Security Standards (PCI DSS).

NAVEX's Lockpath PlatformⓇ reduces the complexity and costs of PCI DSS by integrating PCI-related data from disparate sources such as scanners, assets, policies and more. Through these connections, you can simplify your management processes for a more efficient, effective and agile compliance program.

Download the datasheet to learn more.

About NAVEX

NAVEX's GRC software and compliance management solutions support the integrated risk, ESG and compliance management programs at more than 13,000 organizations worldwide.
Want to learn more about PCI DSS Compliance?