Datasheet
HIPAA Audits, Compliance and Risk Management
Download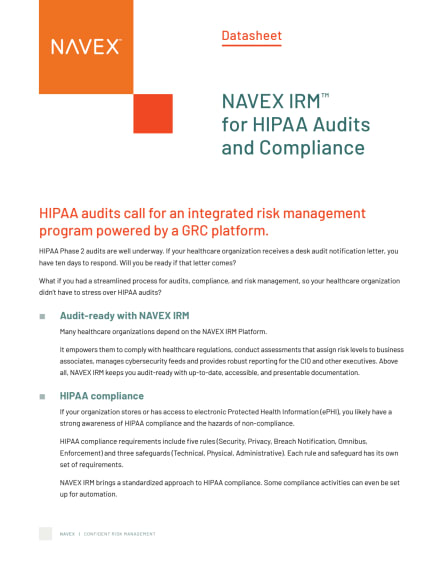 Datasheet
HIPAA Audits, Compliance and Risk Management
Download
About this Datasheet
Standardize and streamline compliance with HIPAA rules and safeguards using Lockpath. Rely on the platform to keep you audit-ready, manage compliance and make it easier to conduct risk assessments.
For anyone responsible for:

HIPAA compliance

What you'll learn:

How to streamline HIPAA compliance and risk management, as well as increase audit readiness
Want to learn more about compliance & risk management?