Download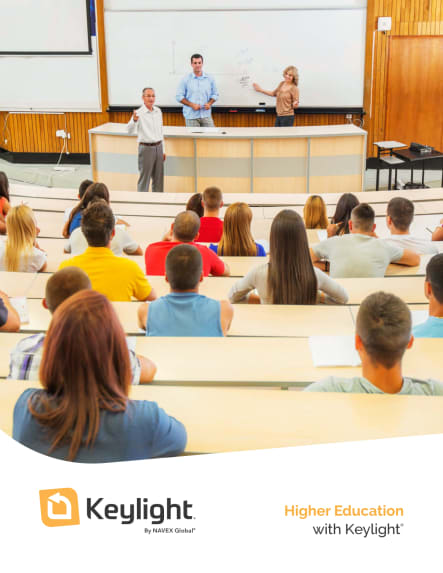 Datasheet
Compliance and Risk Management in Higher Education
Download
About this Datasheet
Overcome the higher education challenge of self-governing departments in multiple locations using the Lockpath Platform. Centralize compliance, risk management, audit, incident reporting and IT security. Leverage the platform to manage policies, address incidents, prepare for audits and more.
Intended Audience:

Higher education institutions

What you'll learn:

How to unify the higher education environment with a centralized compliance and risk management solution.
Want to learn more about Compliance and Risk Management?
Read the Datasheet
Compliance and Risk Management for the Education Sector
Whether your institution is a 1,200-student private college or a 50,000-student state university, the responsibility of higher education compliance rests with many people working in multiple departments in various locations with increasing demands on their time. Often, these departments operate as siloed units with their own policies, processes, and IT networks. Thus, information sharing is a challenge.
There is a way to minimize the effort of compliance and risk management in education. The Lockpath Platform helps institutions manage all facets of governance, compliance, risk management, and information security. Lockpath can store essential activities, processes and information in a single database. What's more, it's a scalable platform that can be used by one department or across an entire institution.
Download the datasheet to learn more.
About NAVEX
NAVEX's GRC software and compliance management solutions support the integrated risk, ESG and compliance management programs at more than 13,000 organizations worldwide.