Datasheet
7 Elements in Building an Advanced IT Security Defense System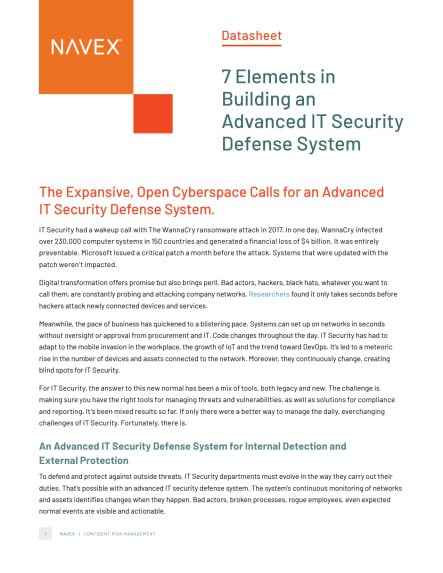 Thank you! A NAVEX representative will contact you shortly.
About this Datasheet
An ever-increasing rise in cyberattacks means it is critical for organizations to digitally transform their risk program and harden their systems against exposure and attack. This requires understanding blind spots, and anticipating – rather than reacting to – risks. No matter a program's complexity, a step-by-step approach can lead to a more mature defense system.
For anyone responsible for:

Securing IT and data against risk

What You'll Learn

Seven steps any organization or risk program can pursue to improve IT security.

Page Length:

4 pages