Datasheet
Workplace Harassment Course Overview
Download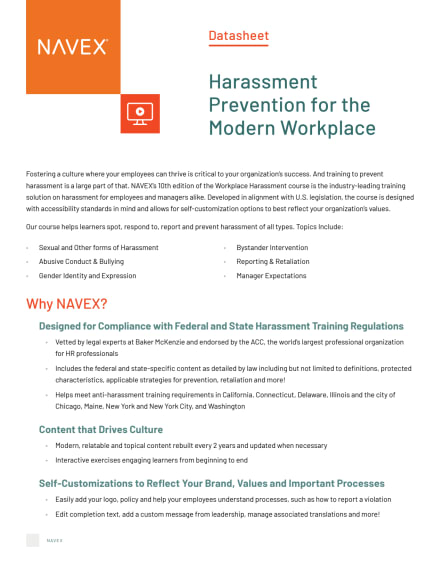 Datasheet
Workplace Harassment Course Overview
Download
About this Datasheet
Ensure employees have the information they need about workplace harassment to make ethical choices. Learn more about our Workplace Harassment Course here.
For anyone responsible for:

Ethics and compliance training program creation or management

What you'll learn:

Course details, design and content of our Workplace Harassment online compliance training course
Let one of our training experts help you put together a Workplace Harassment training curriculum.