Datasheet
Code Writer for Universities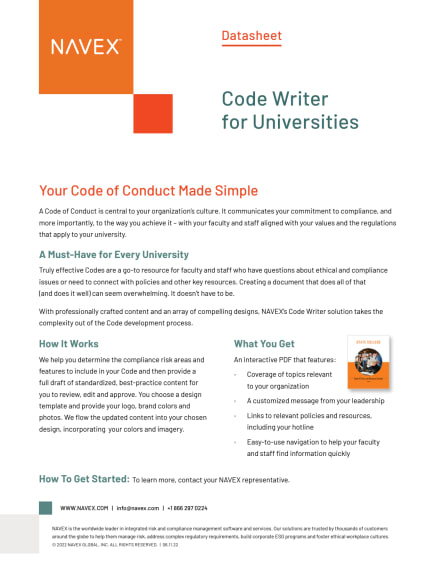 Get instant access to the Datasheet
We respect your privacy and won't share your information with outside parties. View our privacy statement.
About this Datasheet
Truly effective Codes are a go-to resource for faculty and staff who have questions about ethical and compliance issues or need to connect with policies and other key resources. With professionally crafted content and an array of compelling designs, NAVEX's Code Writer solution takes the complexity out of the Code development process.
For Anyone Responsible For:

University Code of Conduct

Length:

1 page