Case Study
PolicyTech® Helps Ocwen Financial Corporation Keep Pace with Regulatory Demands
Download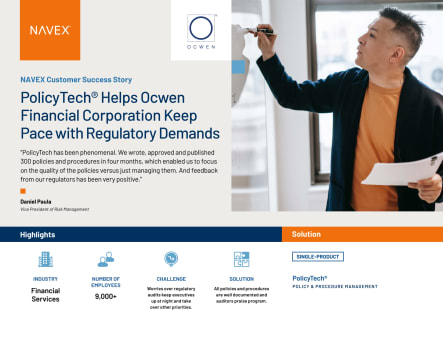 Case Study
PolicyTech® Helps Ocwen Financial Corporation Keep Pace with Regulatory Demands
Download
About this Case Study
Ocwen Financial Corporation's policies were inefficient. After PolicyTech, OFC approved nearly 200 new policies in 3 months thanks to policy management software.
For anyone looking to:

Implement a policy and procedure management system for a financial services organization

Page length:

2 pages
The most advanced companies use automated software to improve efficiencies. Don't fall behind.