Case Study
NCCI Offers Training that Meets Employee Preferences & Regulatory Obligations
Download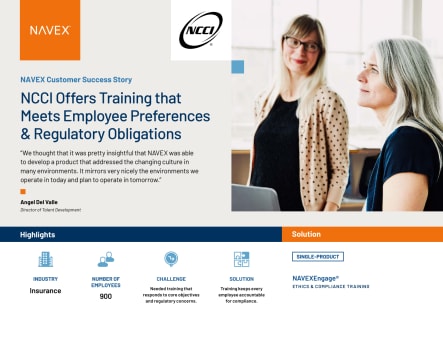 Case Study
NCCI Offers Training that Meets Employee Preferences & Regulatory Obligations
Download
About this Case Study
NAVEX delivers training that meets the needs and learning styles of its employees and complements NCCI's learning development goals.
Industry:

Insurance

Number of employees:

900

Before:

Needed training that responds to core objectives and regulatory concerns.

After:

Training keeps every employee accountable for compliance.
Want to learn more about Ethics & Compliance Training? Contact Us Today.