Benchmark Report
UK Financial Services Whistleblowing Regulation Survey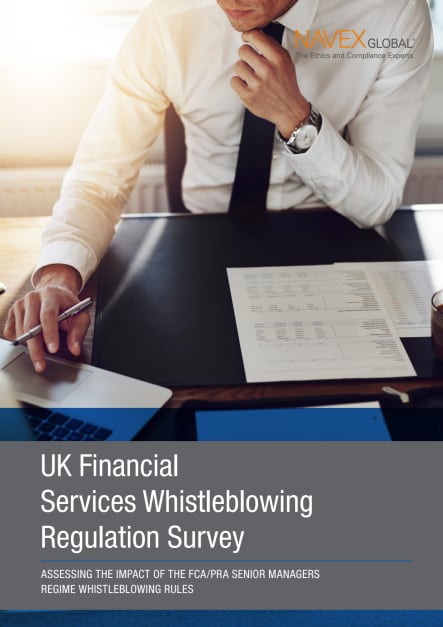 Get instant access to the Benchmark Report
We respect your privacy and won't share your information with outside parties. View our privacy statement.
About this Benchmark Report
Nearly two thirds (65%) of financial services organisations have implemented additional measures to improve their whistleblowing programme as a result of the FCA requirements. Learn about how the PRA and FCA's UK financial whistleblower legislation affects your organisation.
For anyone responsible for:

Managing a whistleblowing programme, developing a compliance programme that combats bribery and corruption

What you'll learn:

How UK financial services organisations have addressed the new whistleblowing requirements and the challenges they faced to comply with the regulations
The impact of the new regulations on organisations' whistleblowing programmes including goals, challenges, changes in scope and results
Best practices for improving whistleblowing programmes and organisational culture within financial services and associated business sectors

Page length:

15 pages