Benchmark Report
2022 Definitive Risk & Compliance Benchmark Report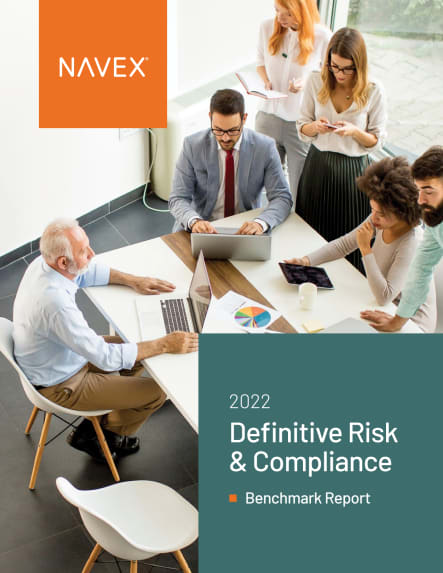 Get instant access to the Benchmark Report
We respect your privacy and won't share your information with outside parties. View our privacy statement.
About this Benchmark Report
2022 Definitive Risk & Compliance Benchmark Report is a comprehensive review of R&C programs that offered key findings, analysis and insight to help organizations measure, evaluate and advance their programs. The data and insights in this report help chief compliance officers and other R&C professionals make informed program decisions. The report also outlines practical ways to improve R&C programs of all maturity levels and organizational sizes.
For anyone responsible for:

R&C programs of all maturity levels and organizational sizes

Page length:

60 pages