Benchmark Report
2021 Risk & Compliance Incident Management Benchmark Report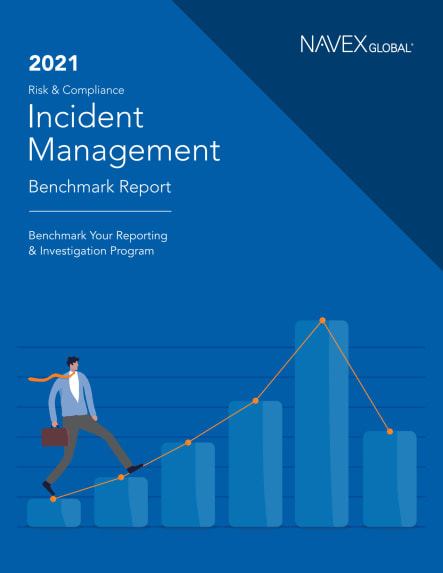 Get started benchmarking your hotline intake program today
About this Benchmark Report
With the analysis of over one million incident reports from NAVEX's customer hotline and incident management systems, this annual report helps guide key decision making and program benchmarking against peer organizations. Each year, we collect and anonymize this data to create our annual benchmark report for you to share within your organization.
For anyone responsible for:

Incident management and hotline intake, capturing incident reports, programme reviews and assessments

NAVEX's key findings in the following areas:

Report volume
Report allegation categories
Anonymous vs named reporting
Follow up and substantiation rates
Case closure times
Intake methods
Reporting outcomes
And more!

Page length:

64 pages
Want to learn more about EthicsPoint?
Schedule a demo today.