Benchmark Report
2020 Third Party Risk Management Top Market Trends & Analysis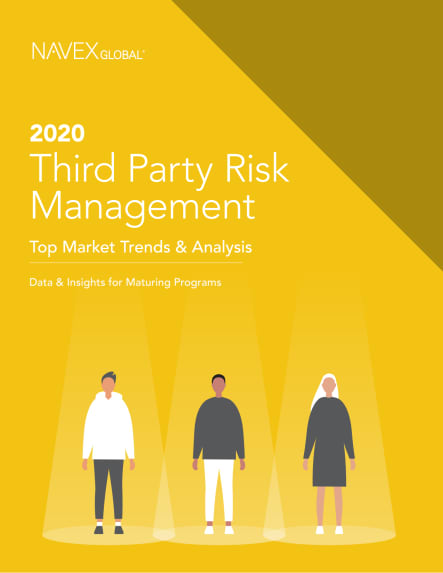 Start benchmarking your third party risk management program today
We respect your privacy and won't share your information with outside parties. View our privacy statement.
About this Benchmark Report
There is perhaps no topic as top of mind for risk and compliance management professionals as third party risk management. With the right solution, organizations are equipped to operationalize a risk-based approach to due diligence and monitoring throughout their entire vendor and supply chain.
For anyone responsible for:

Vendor management, third party due diligence, third party risk management

What you'll learn:

What a "risk-based" approach to third-party management is and why organizations should adopt it
How advanced programs incorporate TPRM best practices
How compliance program maturity is linked to TPRM program performance and satisfaction
And more!

Page length:

8 pages