Benchmark Report
2021 Regional Whistleblowing Benchmark Report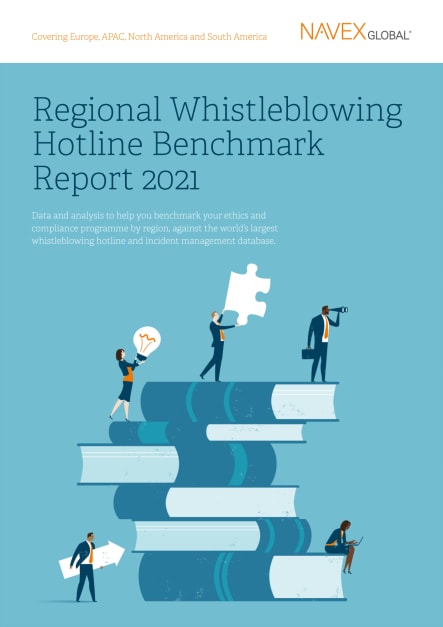 Get instant access to the Benchmark Report
We respect your privacy and won't share your information with outside parties. View our privacy statement.
About this Benchmark Report
A regional comparison of the latest whistleblowing report data, taken from the world's largest hotline and incident management database. Providing side-by-side analysis for Europe, APAC, North America and South America, the report offers a more accurate benchmark to compare your ethics and compliance programme with other organisations in your region.
For anyone responsible for:

Incident management and hotline intake, capturing incident reports, programme reviews and assessments

Download the report for:

Comparisons of whistleblowing rates between Europe, APAC, and the Americas
Analysis of regional influences on reporting volumes, case closure times, substantiation rates, and more
Information that will help you prepare your programme for 2021, with reporting insights from your region

Page length:

22 pages