RiskRate Powers Your Vendor Risk Management and Enterprise Due Diligence Program
RiskRate vendor risk management software delivers a robust solution for your ongoing vendor monitoring and third party risk management with centralized onboarding, screening and continuous vendor monitoring.
Download the Datasheet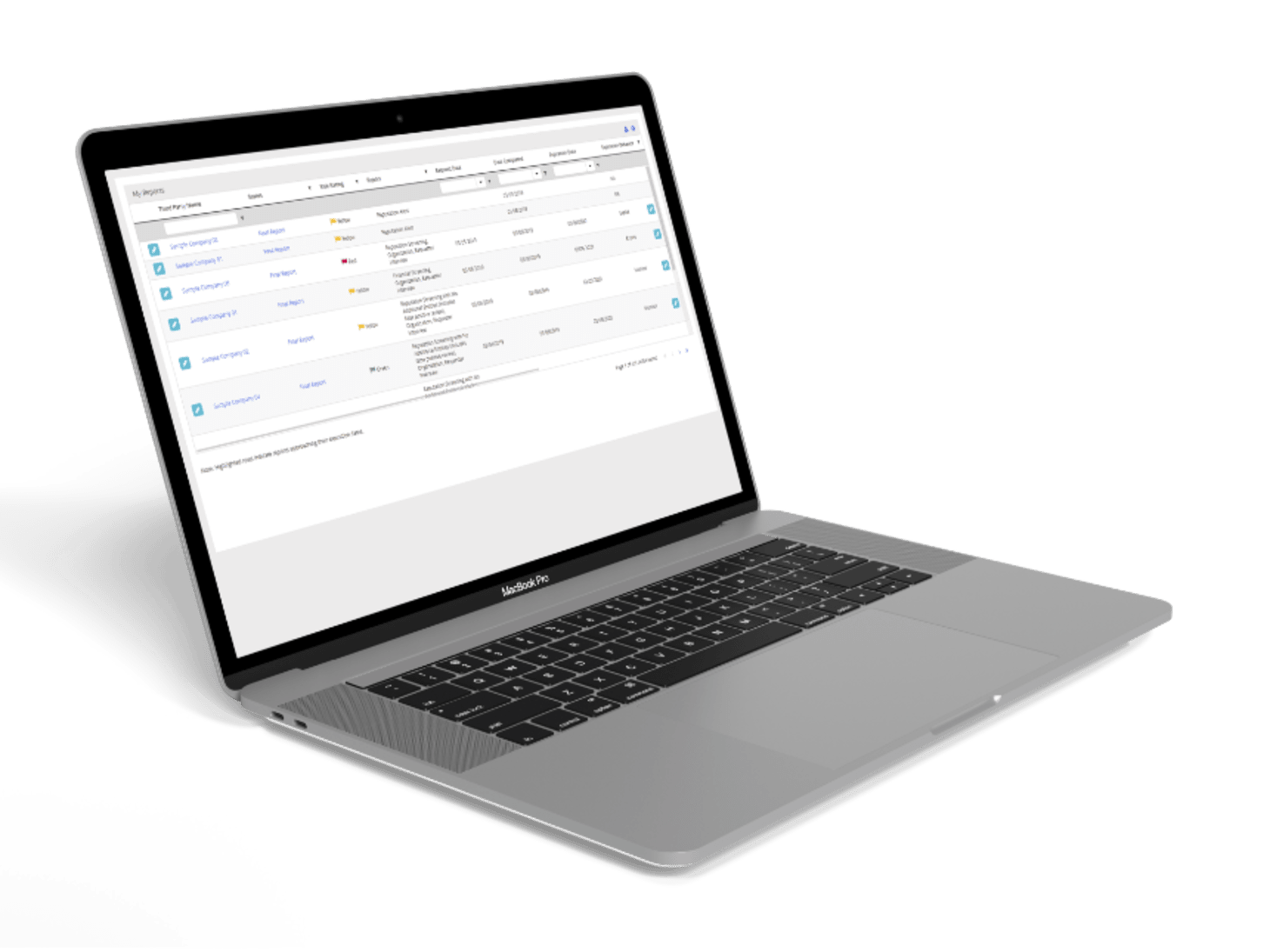 Manage an effective vendor risk management program with a purpose-built solution
Vendor Screening and Monitoring Software for a Risk-Based Approach To Due Diligence
Vendor Risk Assessment
Pursue a risk-based approach to your vendor risks. RiskRate aligns with program recommendations in the FCPA Guide and other regulatory and enforcement agency direction, thereby helping organizations identify, stratify, and surface risks, as well as apply vendor risk mitigation efforts according to the level and nature of risk each represents.
Vendor Risk Analysis
RiskRate allows you to automate, centralize and apply consistent risk criteria and processes to all of your vendors. Define and score your organization's risk and corresponding vendor risk factors, and pursue your third-party risk mitigation efforts where they are most needed and effective.
Vendor Risk Mitigation
RiskRate screens and continuously monitors your vendor risks against the world's largest risk intelligence database, more than 500 regulatory lists, 200,000 unique media publications, 1.5 million politically exposed persons (PEPs) and more than 8 million adverse media profiles. Insulate your organization from regulatory enforcement and reputational risk with RiskRate vendor risk management software.
"The company's leadership has made very clear that our policy is to do business with people who are ethical and who want to do business in the right way."
Jessica Marquez, General Counsel and Chief Compliance Officer, Hy Cite
Learn more about Vendor Screening & Monitoring