Micro Learning
Stronger Together: Working Remotely
Course Preview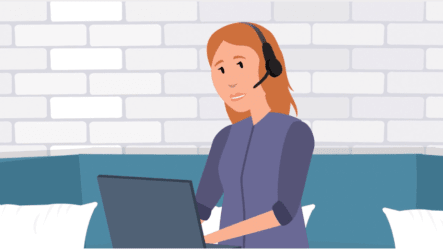 Try it for free!
We respect your privacy and won't share your information with outside parties. View our privacy statement.
Thank you for your interest in our online compliance training solutions. A NAVEX representative will contact you shortly. If you have any immediate questions, please give us a call 1-866-297-0224.
Working remotely involves much more than just a location change - and being successful in this environment requires employees to think differently about their work and how they accomplish it. This micro learning provides them with tips and best practices for effectively navigating remote work.
This course works well with