Micro Learning
Code of Conduct: How to Make an Ethical Decision
Course Preview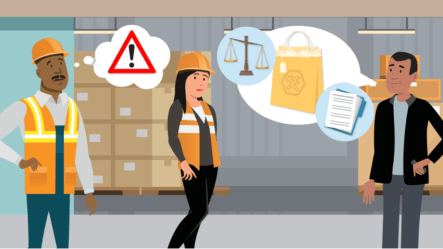 Try it for free!
By submitting this form, you agree that NAVEX will store and process your personal information above according to our Privacy Statement and may send you thought leadership, marketing emails, and events. You can unsubscribe from communications at any point.
Thank you for your interest in our online compliance training solutions. A NAVEX representative will contact you shortly. If you have any immediate questions, please give us a call 1-866-297-0224.
Employees often face tough ethical decisions, where the right answer isn't exactly clear. Maybe the action they want to take is legal, but they're not sure if their organization allows it. Maybe their unique situation isn't specifically covered by their organization's policies. This micro learning aims to prepare employees for these types of dilemmas by providing them with a series of important questions to ask themselves when the right answer is unclear.
This course works well with