Micro Learning
Code of Conduct: Ethical Role Modeling
Course Preview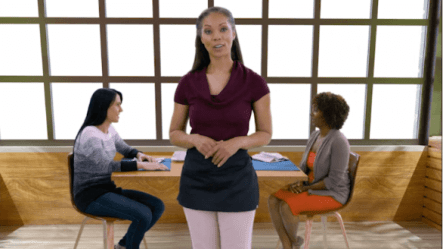 Try it for free!
We respect your privacy and won't share your information with outside parties. View our privacy statement.
Thank you for your interest in our online compliance training solutions. A NAVEX representative will contact you shortly. If you have any immediate questions, please give us a call 1-866-297-0224.
Managers have unique responsibilities for helping to create, shape and uphold an ethical work culture. This micro learning course explores how they can do that, examining topics like establishing high standards and role modeling, considering consequences and understanding obligations.
This course works well with
Ethics and Code of Conduct

Code of conduct training is an effective way to share your organization's values with employees while reducing the risk of penalties & imprisonment.

Diversity, Equity & Inclusion

Diversity & inclusion training plays a key role in establishing an organization's commitment to a diverse workplace. Find out how diversity training in the workplace can help your organization.