Simplified Compliance Task Management
People Hub simplifies employee compliance, strengthening your culture with a more individualized and engaging experience.
Request a demo
A single destination for employee compliance task management
People Hub, a feature of our NAVEX One Governance, Risk, and Compliance Information System (GRCIS), combines 100% of your employee's compliance tasks into one central hub. What NAVEX People Hub can do for you
Simplify compliance for your team
Take compliance task management to a new level with NAVEX People Hub. 
Our all-in-one employee compliance portal is tailored to your organization, user-friendly and accessible, making the compliance journey effortless for everyone in your team. 
Experience the NAVEX People Hub advantages: 
Simplified tasks – one-stop access to all compliance duties from training to policy attestations 
Quick incident reporting – employees can raise issues, ask questions and track progress with a click 
Instant support – instant, AI-powered answers to compliance queries with NAVEX Compliance Assistant 
Multilingual support – inclusive reporting and questionnaire response options in the employee's preferred language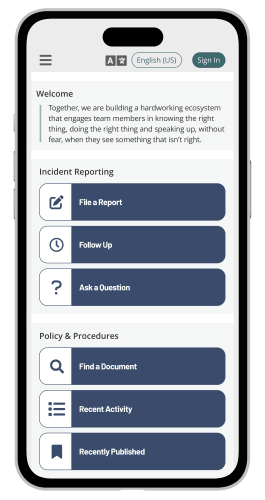 Create and automate workflows, and keep track of compliance progress
Centrally manage all risk and compliance information in the NAVEX One GRCIS platform. Then, distribute all communications, training, tasks and other compliance information to employees in one easy-to-use interface: People Hub employee compliance management software.  
Quickly create, update, and reuse compliance workflows 
Automate procedures by title, department, location, and more 
Trigger onboarding and key ongoing tasks by milestones 
Measure employee and company progress on critical compliance tasks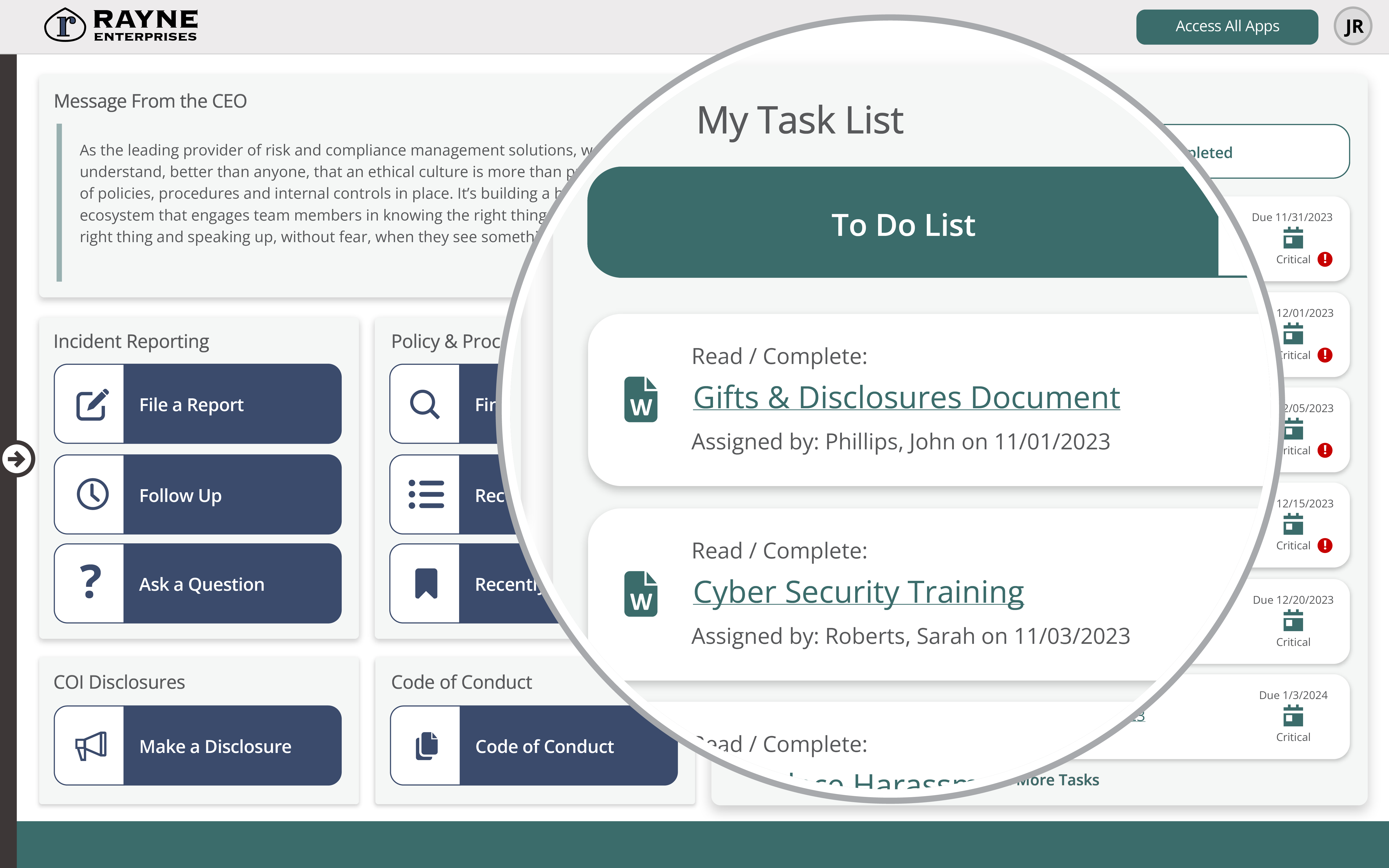 Customize the experience to reinforce company culture
We provide employee compliance task management software, but bringing a culture of compliance to life is the responsibility of any modern company. Make People Hub your own with custom messaging, branding, and more. 
Provide easy access with a simple, branded URL
Add your company logo and colors 
Reinforce culture with a message from your CEO  
Get the message out globally – available in 15 languages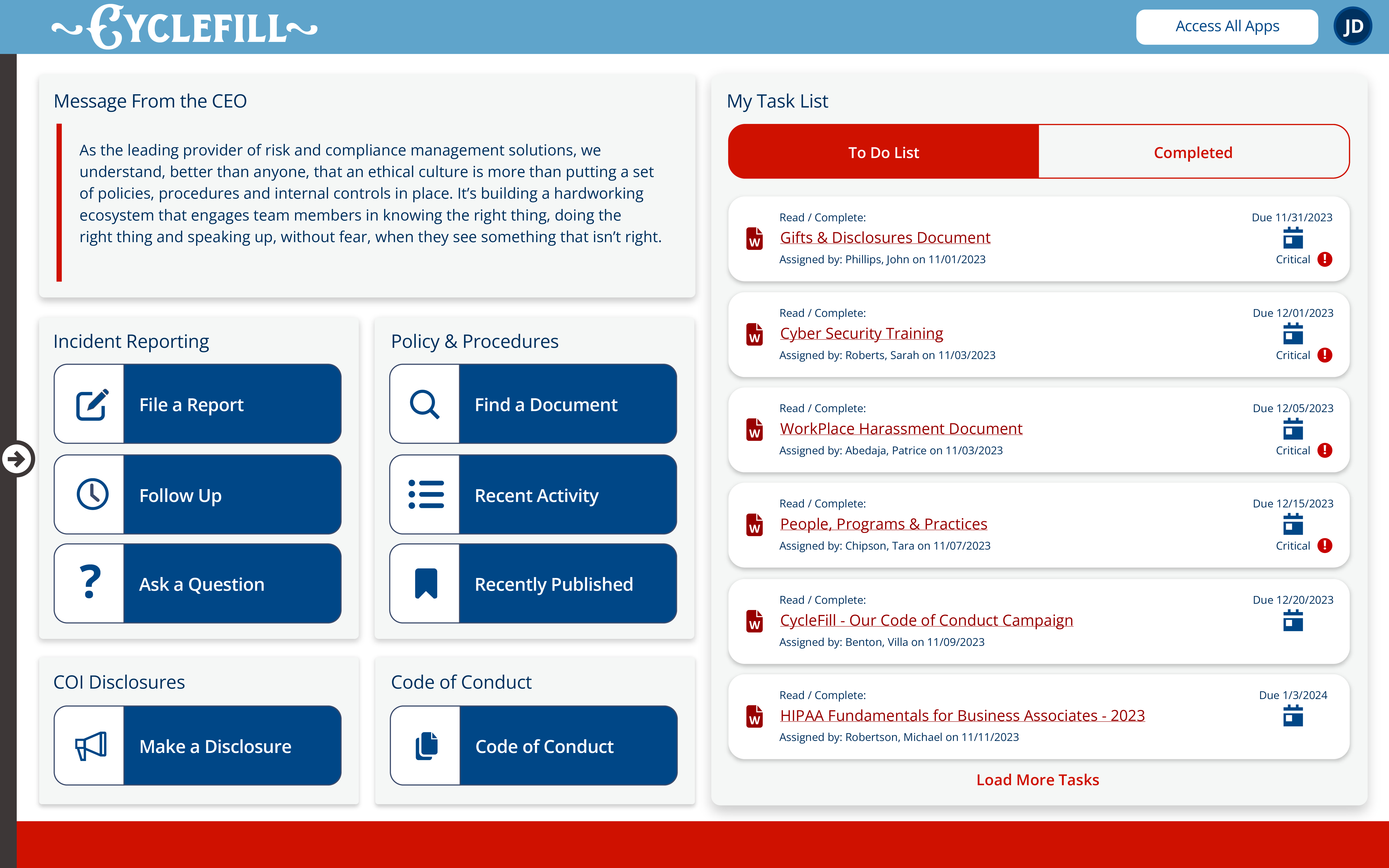 Recommended employee compliance management resources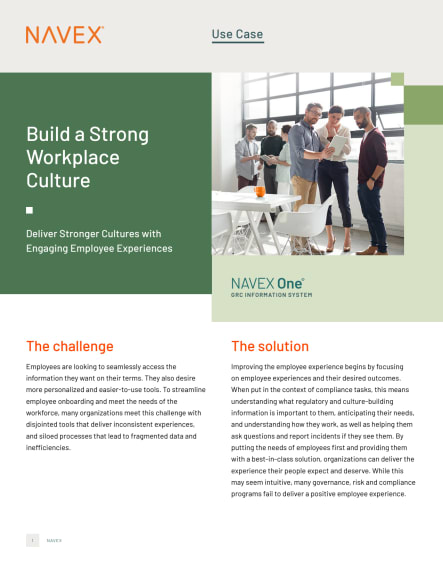 Get started with People Hub employee compliance task management software today!
Maintain centralized management while empowering your people to take control of their compliance journey.