Be Confident Your Minerals Supply Chain Is Ethical and Compliant
For industries reliant on tin, tungsten, tantalum, gold (the 3TGs), cobalt, and mica, you need to avoid sourcing from conflict afflicted or high-risk areas. NAVEX ESG connects you to leading groups such as the Responsible Minerals Initiative (RMI) so you know you are following best practice for minerals sourcing.
Download the Datasheet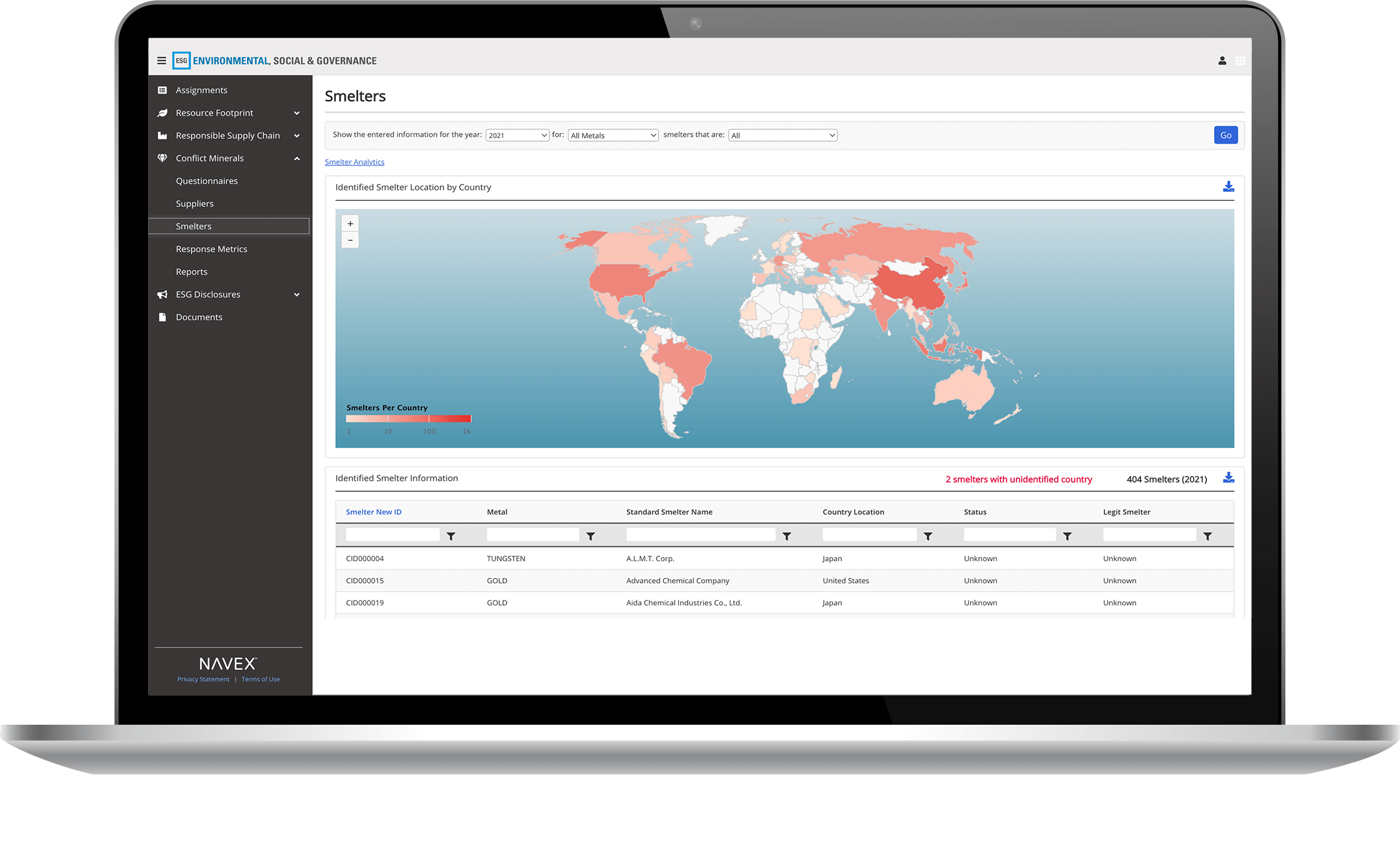 Ensure Your Minerals Sourcing Is Compliant
Assess Your Supply Chain
Now, you can clearly understand compliance status and gaps. Never worry that your minerals suppliers are putting local communities – and your business – at risk.
Understand Smelter Compliance
You'll have the information you need to quickly make risk-based sourcing decisions using smelter information from RMI, CMRT/EMRT and the OECD Due Diligence Guidelines.
Easier Guidance and Disclosure
Be confident in attesting to your due diligence. Automatically generate required disclosures for regulators.
Learn more about Conflict Minerals Management