Register Now

NAVEX NEXT CONFERENCE

By submitting this form, you agree that NAVEX will store and process your personal information above according to our Privacy Statement and may send you thought leadership, marketing emails, and events. You can unsubscribe from communications at any point.

Lorem ipsum

Speakers
Dex Hunter-Torricke
Head of Communications & Public Engagement | Meta Oversight Board
In a career that encompasses the UN, Google, Facebook and SpaceX, as well as political speechwriting, Dex offers a rare insight in to the intersection of politics, technology, leadership and society. Referring to some of the world's biggest and most influential companies and individuals, he examines important questions of trust, automation, innovation and values. Looking at the positive and negative effects of an increasingly connected world he sees ethical dilemmas, new types of job, competing priorities and a focus on purpose.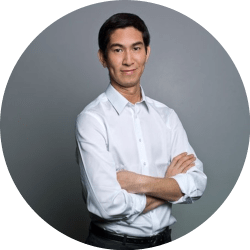 Susan Beermann
Chief Marketing Officer | NAVEX
As chief marketing officer, Susan owns responsibility for NAVEX's worldwide marketing strategy and execution. She leads the company's marketing and brand strategy, with a focus on customer success. Susan is also responsible for NAVEX's go-to-market strategy, growth marketing, corporate marketing and communications, as well as business development. 
Susan previously served as CMO at Ellie Mae, a SaaS platform provider in the mortgage finance industry, where she was instrumental in driving the company's growth and recognition as an industry leader. She previously led marketing at Jigsaw and Taleo, and early in her career, held senior marketing roles at Microsoft and IBM. 
Susan is a graduate of the University of California, Santa Barbara, with a degree in business economics, and the Stanford University Graduate School of Business Executive Management program.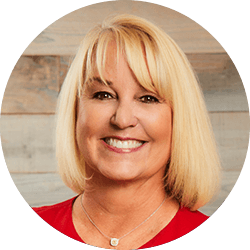 Sean M. Thompson
President and Chief Executive Officer | NAVEX
Sean leads NAVEX's executive team and serves on NAVEX's the board of directors. He started his tenure at NAVEX as President and Chief Operating Officer where he led Strategy, Product Development, Sales, and Marketing.
Sean's career began with 10 years at Deloitte Consulting where he was one of the firm's youngest practice leaders in ERP. He then moved on to technology startups, most notably pre-IPO Drugstore.com. This was followed by nearly 10 years with Microsoft, with a variety of roles including group product manager for Microsoft's $8 billion Database business and managing director of global strategic partnerships. Sean then co-founded the natural language processing and artificial intelligence company, Nuiku, which was sold to Nortek (NASDAQ: NRTK) in 2016. Next on to SAP, where he quickly rose to executive vice president of SAP's Business Network, the world's largest B2B and supply chain marketplace.
Sean earned an MBA from Harvard University and a Bachelor of Business Administration with high honors from Gonzaga University. He is also a CPA in the State of Washington.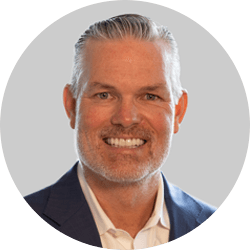 Bob Conlin
Executive Chairman | NAVEX
Bob Conlin is Executive Chairman of NAVEX and an active investor in several technology companies. Prior to holding the role of Executive Chairman, Bob served as President & Chief Executive Officer at NAVEX. Under Bob's leadership, NAVEX demonstrated 10 years of consistently strong financial performance and growth. During that time, NAVEX completed 8 acquisitions, grew from 168 to more than 1,200 employees, and expanded operations globally to now include over 13,000 customers.
Bob also led the strategy to extend NAVEX's solution offerings beyond Ethics and Compliance solutions to include Integrated Risk Management (IRM) and Environmental, Social and Governance (ESG) software, and to integrate all NAVEX solutions into the NAVEX One platform. In addition, he guided NAVEX through three successful private equity transactions working with The Riverside Company, Vista Equity Partners and BC Partners.
In 2016, Bob was named "Technology Executive of the Year" by the Technology Association of Oregon. In 2020, he was included in CEO Today's "USA 2020 Awards" for top CEOs by industry and sector. In 2022, NAVEX was named "Enterprise Company of the Year" by the Technology Association of Oregon.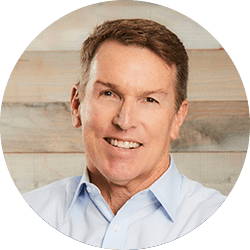 Anna Geraci
Group Senior Audit Manager | CCB Management Services GmbH
Anna Geraci is an audit and compliance professional with over 20 years of global experience in driving business integrity and leading investigations of complex ethics and compliance matters across various business sectors. Currently based in Athens, Greece, Anna is a Senior Manager at Coca-Cola HBC where she oversees the company's Speak Up! programme and investigation processes.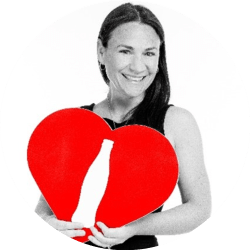 Andy Noble
Head of Whistleblowing | National Westminster Bank PLC (NatWest)
Andy is Head of Whistleblowing and Speak Up for the Royal Bank of Scotland Group. Starting his career with NatWest in 1984, he has held numerous front line and risk function roles, predominantly in the Retail and Private Banking sectors. His experience spans compliance, operational risk, credit risk and financial crime.
Following the introduction of new whistleblowing regulations by the UK's financial regulators in 2016, Andy led the development and implementation of a group-wide whistleblowing framework at RBS. This provides a mechanism for colleagues across the bank to confidentially raise concerns about unethical behaviour and wrongdoing, helping to support a strong risk culture.
Andy was also a Special Constable with the Metropolitan Police Service for 29 years. He received a long service award from the Commissioner of the Metropolitan Police prior to retiring in 2018.
Natacha Lesellier
Partner | Flichy Grangé Avocats
Following 15 years' experience as a senior ethics practitioner within a leading multinational, Natacha Lesellier has developed a recognised expertise in the areas of business ethics, compliance, diversity & inclusion, human rights, ESG and CSR generally. She advises and assists her clients, whatever their size, type of industry or level of advancement, on all their various needs (strategy, risk assessment, policies and procedures, communication and training, whistleblowing mechanisms and internal investigations).
Her experience of the corporate world's various stakeholders also allows her to advise her clients on the « soft law » expectations in these areas. Totally bilingual, she is a choice contact point for foreign companies wishing to deploy their programs within their French entities and for French companies seeking to deploy their programs internationally.
Natacha Lesellier began her career in private practice at Gide Loyrette Nouel in 1995 before moving to L'Oréal in 2001. She joined Flichy Grangé Avocats in 2021. She holds a double diploma in Private Law from Paris 1 Sorbonne/King's College London and a master's degree in International Economic Law from Paris 1 Sorbonne. She was admitted to the Paris Bar in 1995 and is a qualified Solicitor (England & Wales) (non-practicing).
Alexander Möller
Partner | SKW Schwarz
Alexander Möller advises national and international companies on all issues relating to employment law, particularly in connection with reorganisation measures. His practice focuses on strategic and operational support for such measures and the preparing and carrying out of necessary procedural steps towards the works council and the workforce. His work also focuses on drafting and revising the contract portfolio of companies (e.g., employment, termination, and settlement agreements as well as contracts on the use of recruitment agency personnel). Mr. Möller advises and trains company executives to identify potential for action and optimisation at an early stage.
Jan Stappers
EU Whistleblowing Specialist | NAVEX
An expert in organisational whistleblowing management, Jan is engaged in the development of the new ISO 37002 Standard, is a frequent speaker on subjects related to whistleblowing, and has authored various articles on new legislation concerning whistleblower protection, anti-corruption and organisational whistleblowing best practices.
Jan is CIPP/E is an International Association of Privacy Professionals (IAPP) Certified Information Privacy Professional (CIPP/E). He holds a Postgraduate Diploma (PGDip) from King's College London in the United Kingdom (EU Competition Law) and a Master's Degree (LL.M) from Leiden University in the Netherlands (European Law).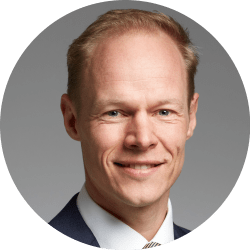 Karolina Kanclerz
Partner | PCS Littler
Karolina Kanclerz, attorney at-law, ACO, partner
Head of Wrocław Office. She has extensive experience in providing regular legal service to business entities, combining interdisciplinary experience with a business approach. Provides comprehensive support for HR departments and is recognized HR compliance expert. She has advised companies on local and international compliance and has created and implemented HR compliance system and whistleblowing procedures for major companies. Using several years of trial experience, she leads clients during harassment and discrimination investigation. She shares her knowledge teaching at MBA studies as well as giving lectures at conferences and workshops.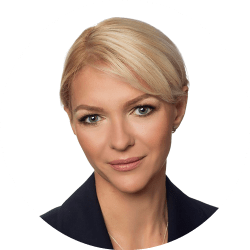 Robert Smith
Director Business Compliance and Ethics | Serco Group Plc
Robert Smith is the Director, Compliance & Ethics at Serco Group Plc, a multinational outsourcing FTSE 250 company headquartered in Hook England. He joined Serco in 1989 and his current responsibilities cover ethics, business conduct, compliance, corporate responsibility and health, safety, and environment. He recently led a comprehensive review of all global policy and supporting processes (Serco Management System) and established an ethics function as part of a program of corporate renewal. Smith is a Chartered Director and Chairman of the Chartered Director Committee of the UK Institute of Directors. He also represents Serco with its membership of the UK Institute of Business Ethics.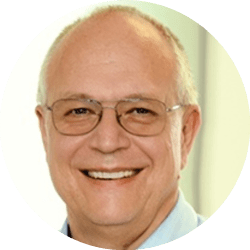 Georgina Halford-Hall
CEO | WhistleblowersUK
In 2014 Georgina became the subject of a police investigation and was arrested and charged under the Data Protection and Theft Act after raising concerns about child abuse at a Kent school. A year later she was fully acquitted and vindicated after the same police force launched 'Operation Snowdon' investigating the sexual and physical abuse of over 40 children. Since this time, she has developed WhistleblowersUK into an internationally recognised organisation leading the campaign for the introduction of the Office of the Whistleblower. WhistleblowersUK provides practical and ethical assistance to whistleblowers providing a range of professional services. Georgina advises organisations and Governments at the highest level on best practice, legislation and dispute resolution.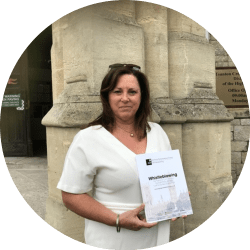 Lesley Wan
General Counsel & Whistleblowing Officer | FBN Bank (UK) Limited
Lesley has been a voracious champion of D&I throughout her career. In her previous role at Lloyds Banking Group, she supported all strands of diversity by fostering a positive culture where people's different backgrounds, views and values are given appropriate respect at work. She led the hugely successful Breakthrough Mentoring programme to promote and retain female talent – the success of which she then used to raise the profile of other diversity initiatives including, the Rainbow Network.
Lesley is on the board of EurOut at London Business School and is a regular keynote speaker on LGBT+ issues. She is the Founder and CEO of Through the Looking Glass Charity (which provides less affluent students with rare insight into City professions) and Founder and President of The Eagle Club (which helps women in leadership positions to realise their potential and build strong support structures).
Lesley has won numerous awards including the Power of Women in Leadership 2019 and Chambers' Europe Outstanding Achievement to Diversity 2015. She was previously featured in the Guardian as one of 10 women changing the face of the City and in October 2019, Lesley was included in the top 50 Executive list as an OUTstanding Role model. 
In her senior leadership role at FBN Bank, Lesley is committed to promoting equality and meritocracy across the organisation. She uses her influence as General Counsel and Whistleblowing Officer to create a positive working culture for employees and to build trust and confidence with the FCA, the PRA and the legal and consultancy firms that she works with.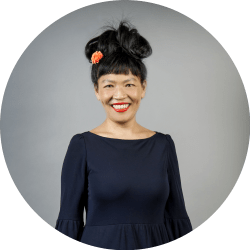 Andy Verity
Correspondent | BBC
Andy Verity is the Economics Correspondent for BBC News, covering economics and business on the BBC radio and TV bulletins as well as reporting for Panorama, BBC Newsnight and BBC Radio 4's investigative strand, File on Four. He can currently be heard on the Today programme, Radio Four's six o'clock news and the BBC News Channel reporting the economy as it emerges from the deepest recession in 300 years caused by the pandemic.
In a BBC Panorama film he reported for in August, David Cameron and the Missing Billions, the programme revealed the nature of the enterprise David Cameron was promoting through his £7m-plus association with Greensill - including fake or non-existent invoices against which hundreds of millions of pounds of other people's money had been lent. He's currently working on further investigative projects including a book about a high-level cover-up and a series of miscarriages of justice in the trials of City traders for 'rigging' interest rates.
Vera Cherepanova
Ethics Advocate, Consultant, Author | Studio Etica
Vera Cherepanova is a former Regional Compliance Officer and author of "Compliance Program of an Organisation." Vera has worked on the ground in Eastern Europe, CIS and Russia, one of the key emerging markets. Taking her experience in addressing the cross-cultural challenges of ethics and compliance, Vera currently consults with international corporations, non-profits, wholesale and retail establishments, and small to large businesses, advising them on E&C programs. Vera speaks Russian, English, French, and Italian.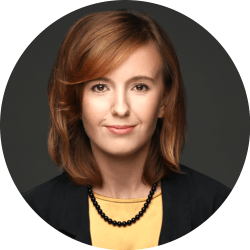 Michael Volkov
CEO and Owner | Volkov Law Group, LLC
Michael Volkov, CEO of The Volkov Law Group, LLC, is a recognized expert in anti-corruption enforcement and defense, internal investigations, ethics and compliance, and white-collar defense issues with over 30 years' experience in practicing law. Mr. Volkov served for 17 years as an Assistant U.S. Attorney in the District Columbia and has served on the Senate and House Judiciary Committees as the chief crime and terrorism counsel to the respective Chairmen. He also served as a deputy assistant attorney general in the Office of Legislative Affairs of the U.S. Department of Justice and as a trial attorney in the DOJ's Antitrust Division. He also maintains the popular legal blog Corruption, Crime & Compliance.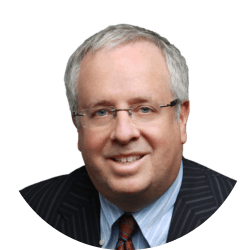 Natali Engstam Phalén
Specialist Counsel | Lindahl
Natali is a specialist in anti-corruption and is responsible for the Stockholm Office's advice in Compliance & Investigations, EU and competition and public procurement. Before joining Lindahl, Natali was Secretary General of the Institute Against Bribery (IMM) and previously worked as a lawyer. She has solid knowledge of what compliance risks that organizations face and how these should be managed. Her experience includes investigations for companies and organizations where there have been suspicions of corruption, the establishment of compliance programs and whistleblowing systems and the implementation of due diligence from a corruption perspective.
Natali is an experienced lecturer and educator in anti-corruption and has been frequently hired as an expert commentator. She has also been involved in a large number of projects to produce support materials in anti-corruption, including IMM's Code against Corruption in Business (Business Code). Natali is the co-author of the book Bribery which is frequently referred to by courts in bribery cases (including the Supreme Court).
In the years 2018-2021, Natali was appointed three years in a row as one of the female leaders of the future and in 2019 as one of the most powerful women in business.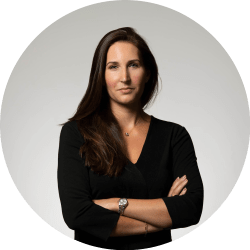 Tabish Wani
Managing Director & Chief Operating Officer | Castolin Eutectic
Responsible for Operations, including Sourcing, Manufacturing, Logistics, Sl&OP (Sales, Inventory and Operations Planning) and SHEQ (Safety, Health, Environment, Quality) Management. Has practical experience in the area of supply chain, manufacturing and sourcing from international groups in consumer goods and industrial products. He has been leading strategically important projects along the supply chain and sourcing.
Tabish Wani holds a Bachelor degree in Engineering from the National Institute of Technology in India and a Master in Industrial Design and Manufacturing from the University of Twente in the Netherlands. He is fluent in German, English and Hindi.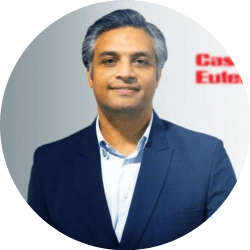 Sameena Ali-Khan
ITV News Central
Sameena Ali-Khan anchors national bulletins for ITV at weekends, and throughout the week on Central Tonight in the Midlands, covering a wide range of stories across daily news and documentaries.
After studying Physiology and Chemistry, Sameena was drawn to journalism. After working on radio in Manchester she first appeared on air on BBC Radio Lancashire. She remained with the BBC, going back to Manchester and GMR before stints on the BBC Asian Network, BBC West Midlands and BBC London, as well as Radio 5Live. On TV (aside from a debut appearance made whilst living in Nigeria on the country's equivalent of Blue Peter) Sameena presented and reported for Northwest Today, Inside Out, and Midlands Today before moving to ITV.
With a presenting style combining bright and approachable with authoritative, Sameena is the only presenter to have won the RTS Best On Screen Personality two years running.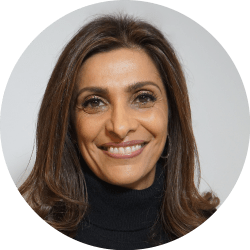 Alison Crotch-Harvey
Manager | Grant Thornton
Financial services regulation expert