Subscribe to NAVEX Emails and Get 2 FREE Reports!
Be the first to get our industry benchmarks, guides and free invitations to the world's most popular risk and compliance events. You'll hear from us no more than twice a week and you can unsubscribe at any time.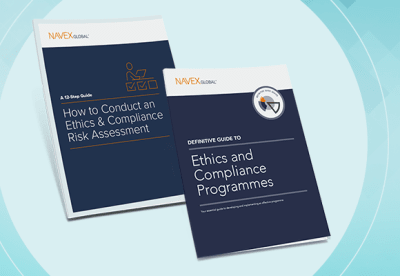 Thank you for subscribing!
Please be sure that @navexglobal.com is on your company's safe sender list to ensure our emails reach your inbox! 
Here are your downloads: