IT Risk Management
Secure Your Business as It Grows
Vulnerabilities in your organization's infrastructure can compromise your financial situation and endanger its future. The NAVEX IRM IT Risk Management solution helps you to quickly build an automated, robust and sustainable information security management system that enables continuous identification of new and emerging IT risks.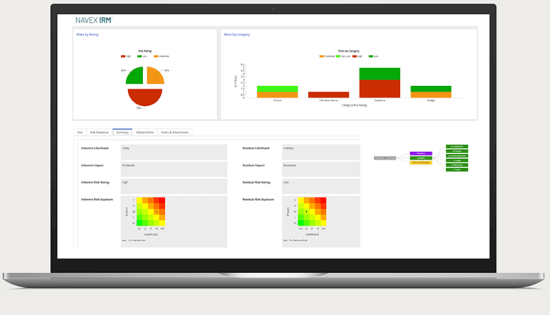 See NAVEX IRM in Action
We respect your privacy and won't share your information with outside parties. View our privacy statement.
Thank you for your interest in NAVEX IRM!
A NAVEX representative will contact you shortly. If you have any immediate questions, please give us a call at 1-866-297-0224.