Definitive Guide to Ethics and Compliance Programmes
Learn everything you need to design and develop an effective ethics and compliance programme for your organisation - from gaining board buy-in, to planning and implementing - with our comprehensive guide.
Whether you're looking to advance your ethics and compliance programme, or just starting out, this guide provides advice and actionable guidance to set you on the right path.
For anyone responsible for:
Ethics and compliance programme management
What You'll Learn:
The drivers and benefits of implementing a robust programme
How to develop a strategy tailored to your organisation
How implement your programme successfully
Page length:
20 pages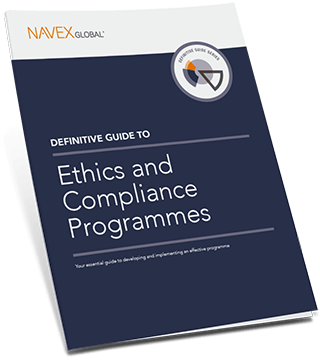 We respect your privacy and won't share your information with outside parties. View our privacy statement.