White Paper & eBook
Tackling Sexual Harassment in the Workplace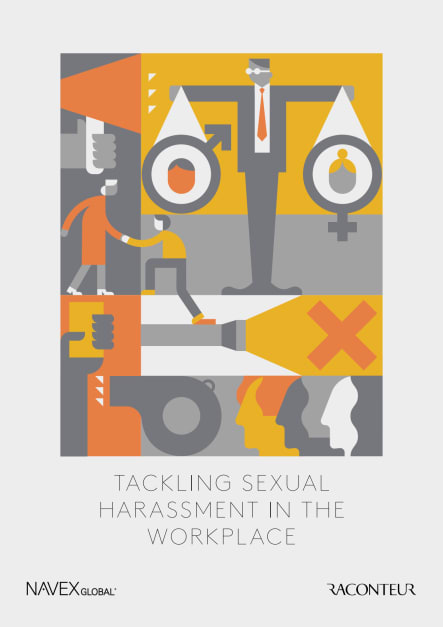 Make sure your workplace harassment programme is up to date
We respect your privacy and won't share your information with outside parties. View our privacy statement.
About this White Paper & eBook
This new market report is a joint industry update from NAVEX & Raconteur. It takes an in-depth look at recent developments and offers expert insight and primary data to demonstrate the definition, impact and organisational factors of sexual harassment within the workplace.
Intended audience:

Company leadership and upper level management, as well as those in charge of managing or creating a sexual harassment training programme

What You'll Learn:

Why you can't delegate ethics on the issue of sexual harassment
The indirect costs to your organisation following publicised allegations
How the #MeToo movement has redefined sexual harassment
Why ending harassment starts at the board level
The importance of preventing retaliation and resentment
How to evaluate the risk to your business

Page Length:

20 pages