White Paper & eBook
Six Strategies for Creating a Visionary Organisational Culture
After a series of scandals, Serco Group Plc knew it's organisational culture had to change. Focusing specifically on their corporate culture, they developed a step by step plan to overhaul their company culture. Download the whitepaper to see all six areas of focus they concentrated on to turn the company around.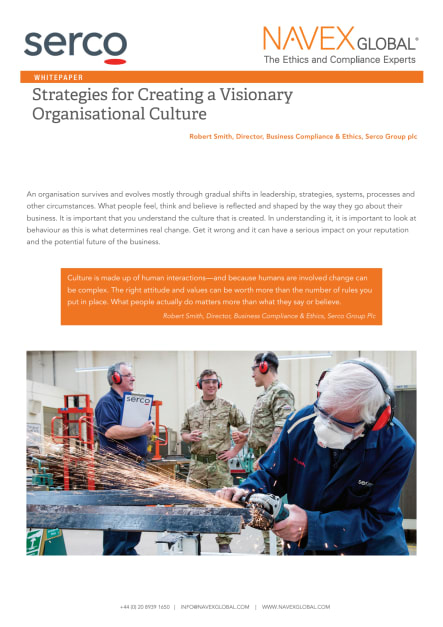 Get started improving your corporate culture today
We respect your privacy and won't share your information with outside parties. View our privacy statement.
About this White Paper & eBook
When a series of scandals hit Serco Group Plc, the organisational culture had to change. Here's what your business can learn from how they repaired their organisational culture.
For anyone responsible for:

Corporate culture, organisational culture assessments

What you'll learn:

How Serco was able to pinpoint the cultural issues that led to a series of scandals

The six essentials for creating a visionary organisational culture

Page length:

7 pages