White Paper
Privacy and Data Protection – The Year of Privacy Framework Implementation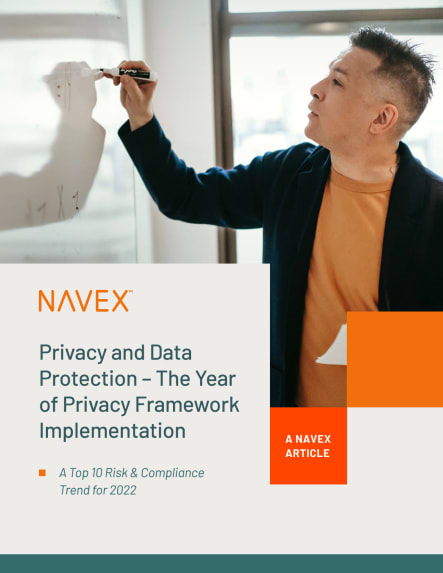 Get instant access to the White Paper
We respect your privacy and won't share your information with outside parties. View our privacy statement.
About this White Paper
Data privacy regulation shows no sign of slowing. Organizations should prepare for changes by auditing existing privacy frameworks, investing in technology, and preparing to make changes as necessary. The coming year will yield increased attention to privacy programs, and current and upcoming legislation will demand dedicated resources and organizational buy-in to maintain compliance. Learn how privacy and data protection program leaders can address the continuous external regulatory change impacting their organizations.
For anyone responsible for:

Data privacy, information security

What You'll Learn:

How to choose the right privacy framework
How to get buy-in for and implement a privacy programme
What's in store for 2022

Page length:

5 pages